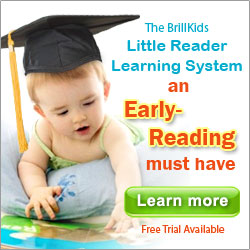 There's nothing better you can do for your child's early education than reading books together. The beautiful thing is that cuddling up reading books gives your child emotional grounding while also building up vocabulary, grammar and imagination. It is easy to look for educational ipad applications or Baby Einstein DVDs (whose educational effect is completely unproven), but don't forget the best educational app is you, the parent, combined with books and toys! Here are books my two-year-old loves. Also check out books to read with your baby and books to read with your preschooler!
1. Gossie's Busy Day


Olivier Dunrea's book, along with all other books in the Gossie & Friends series, may drive you slightly mad as a parent. They are very simple and sentences are very short. But to my surprise, my toddler loved them and keeps talking about Ollie, Gossie and Gertie. Small children like it simple, and each page teaches them one simple word, concept or colour, making it easy to follow and memorise phrases. I highly recommend these books.
2. Teach your toddler colours


Another very beautiful book. Each page is dedicated to a different colour and shows numerous object from daily live to build up vocabulary. Many books try to do this, but I found this particularly beautiful.
3. Teach your toddler numbers


From the same series as the previous book, again this is a beautiful book to start learning numbers and counting. Each page is dedicated to a number and shows many varied objects in that amount. Even if your toddler shows no interest in numbers yet, he can have fun looking at the objects and learning what they are.
4. Sounds of the Wild Safari


A fantastic book to learn a wide range of animals form Aardvark to Zebra – and it makes safari and jungle sounds on every page! You can hear the lion roar and the snake hiss, and learn about a wide range of animals yourself. My daughter loves this one and often "reads" it by herself.
5. The Monkey Puzzle


One of my favourite books by Gruffalo author Julia Donaldson – a monkey loses his mummy and tries to find her with the help of the butterfly – who takes him through the jungle, meeting crocodiles, elephants, frogs and bats on the way. A very sweet and cuddly book, while giving ample opportunities to learn about different animals.
6. The Gruffalo


If it is at all possible that you haven't read the Gruffalo with your little one yet – please get this book. Funnily enough, at around 18 months my daughter had very little interest in it – maybe because it was a bit too wordy and long, but by now has fallen in love with it. We have to read it to her every night, along with the less well known sequel The Gruffalo's Child. The rhymes are great for memorisation and I usually cut off the last word when I read, which my daughter then enthusiastically chants herself ("A mouse took a stroll through the deep dark…. WOOD!" etc.).
7. Ten Little Fingers and Ten Little Toes


One of my absolute favourites – very sweet illustrations, rhymes that make it easy to memorise, and teaching your little one to count. You can count yours and your child's fingers and toes together and enjoy. I got this as part of the Bookstart packet, but if you didn't, I highly recommend getting it.
8. My Baby Sister


Have you got a second one on the way? In that case, this is a lovely book by author Emma Chichester Clark to prepare your eldest for the new arrival – a teddy bear's mummy goes off to hospital, only to return with his baby sister.  A great book to learn what happens to family life when a new baby comes along.
9. The Tiger Who Came to Tea


A classic children's book by author Judith Kerr (the inspiration behind the new bilingual Judith free school in London). The doorbell rings just as Sophie and her mummy are sitting down to tea. Who could it possibly be? A big furry, stripy tiger! It's perfect for reading aloud and will inspire your little one to read to herself as well.
10. Goodnight Moon


A lovely bedtime story by Margaret Wise Brown – a young rabbit tries to delay his bedtime by saying farewell to each and every item in his room. A rhythmic poem that is perfect for memorisation, building up vocabulary and putting your little one to sleep :-)!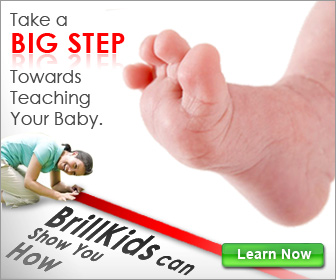 What are your two-year-olds favourite books? Please share more ideas in the comments below so we can expand the list! And don't forget to check books to read with your preschooler!