61 Portland Place, London W1B 1QP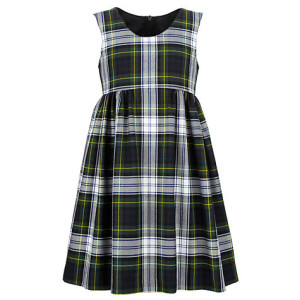 Profile: Queen's College Prep is a sought after independent prep school for girls aged 4 – 11 located on Portland Place near Regent's Park and the well known Langham Hotel. It is linked to the senior school Queen's College but prepares girls for 11+ entry at many of the leading North London schools. Academic standards are high and girls are streamed based on achievement in the core subjects. There is a very wide range of extracurricular activities at the school that include Yoga, Knitting, Scottish dancing, Maths, Origami, Art Club, Chess, Spanish, Music and Movement and Fit Club among many others.
The school has been praised for its academic standards and its nurturing atmosphere by the Independent Schools Inspectorate – not all parents agree with the view that academic standards are high enough though, and some end up leaving for more competitive girls' schools at 7+.
 Pupils' personal development is excellent. The city location is well used to enrich and stimulate pupils' spiritual development through a varied programme of cultural visits to theatres, museums and galleries. Pastoral care is outstanding. Pupils
thrive in the established family atmosphere, where mutual courtesy and consideration of the feelings of others is the norm. 

Children are active learners, able to work independently, think critically and be creative. In literacy and numeracy their knowledge and skills are exceptionally well developed. Children have a good grasp of initial letter sounds and words and many are well able to do simple sums. The standard of their creative work is very high because children are guided to evaluate their work, consider options and make choices to effect improvement. 

The excellent quality of the teaching fully supports the aims of the preparatory and senior school, including the EYFS, and leads to an ethos of high aspirations and achievements for the pupils, who want to do their best, each according to her ability, because that is the expectation. 

(ISI Inspection March 2013)
Admissions: 
Admission into all years (with the exception of the Reception classes) at Queen's College Preparatory School, is by assessment. For entry into the Reception class there is no formal assessment of the child but entry will involve a parental interview with the Headmistress. Further details on the admissions procedures can be found here. Some girls leave at 7+, which opens opportunities for external applicants.
Exit Results: Girls sit the 11+ exam and are prepared intensively for it. In 2013, they received offers from the following senior schools:
Channing 8
City of London School for Girls 4
Frances Holland Clarence Gate 9
Godolphin and Latymer 4
More House 3
North London Collegiate School 1
Queen's College 21
Queen's Gate 11
South Hampstead High School 5
Cheltenham Ladies College 1
Further resources: