4 The Vale, London SW3 6AH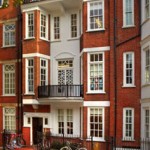 Overview: Cameron House is a co-educational pre-prep and prep school in Chelsea for children aged 4 to 11 years. It is a small school with an intake of only 20 children per year, many of whom are siblings. It has a friendly family atmosphere and tries to provide a happy learning environment. Reception classrooms are laid out with comfortable rugs, and there is a children's library for the pupils to read at their own leisure. The school also runs many charity and social events, making children and parents alike part of the community. The ISI inspection report commends Cameron House School on its high academic standards and the school caters well to children of exceptional ability. Regarding extra-curriculars, it offers a wide range of afterschool clubs, of which the Karate club is notable in that it offers boys and girls the opportunity to take up grading, advancing to high levels during their time at school.
Two small caveats I would add are that, first, running only till 11, some of the boys leave for other preparatory schools at the 7+ level (which is currently not encouraged by the school),  which is likely to lead to turnover a few years down the line. Secondly, and that is a caveat I would add concerning any small school, the extracurricular offering is likely to be more limited than at a large prep school such as Newton Prep, for example.
Its lovely Head Lucy Moore left her post in summer 2016, and her successor Padraic Fahy (currently deputy master at Westminster Under School) only stayed for a year. So there have been some leadership wobbles. The new appointment, Dina Mallett, previously Deputy Head at City of London School for Girls Prep and then Headmistress at Cumnor House in Surrey, will take over the Headship in 2018, hopefully providing stability going forward.
Admissions: Cameron House School is a very popular school and heavily oversubscribed due to its small size. For an intake of 20, you can expect that at least 10 spaces will be taken by siblings, and north of 200 children will be registered for assessment for the remaining places. You need to send in a registration form to obtain an appointment to visit the school. According to the school, admissions decisions for the Reception class are made by
informal group assessment in the Spring Term prior to September entry. Children are invited to attend an afternoon in a group of approximately 12 children with three Cameron House staff members.
It's important to keep in mind though that not every parent registered at the school as Cameron House as their number one choice, so I assume the school needs to make considerably more offers than it has places available. The school generally likes to choose families who really care about this school and send a personal letter to the Head explaining why. In recent years, many children have come from Chelsea Pre-Prep nursery, which is located close by.

Exit Results: Some London preps do not publish exact numbers on the secondary schools their pupils get into on their website, and Cameron House is one of these.
The school website states the following:
At 11, boys go on to a range of schools including: Latymer Upper, Alleyn's, Dulwich, Emanuel, Colet Court, City of London, Westminster Under, Harrodian, Ibstock Place and other day and boarding schools. Girls move onto schools such as St Paul's, Godolphin and Latymer, City of London, Putney High, Francis Holland, Queen's Gate, Harrodian, Queen's College and Latymer Upper, as well as a number of day and boarding schools.
In 2016, Cameron House 11+ offers include places at the following schools:
Alleyn's
American Community School, Cobham
City of London School for Girls
Colet Court
Dulwich College
Emanuel
Francis Holland, NW1
Francis Holland, SW1
Godolphin and Latymer
Grey Coat Hospital School
Halcyon London International School
Holland Park School
King's College Wimbledon
Latymer Upper
Queen's Gate
St. James Senior Girls' School
St. Paul's Girls' School
South Hampstead High School
Westminster Cathedral Choir School
Westminster Under
Further resources: