47 Redcliffe Gardens, London SW10 9JH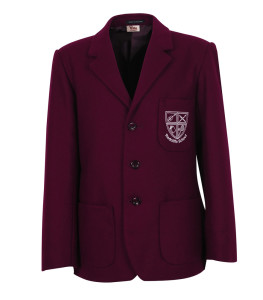 Profile: Redcliffe School is a small and traditional nursery and preparatory school for boys from 3 – 8 and girls from 3 -11 in Chelsea. It is known for excellent pastoral care and personal development along with rigorous focus on traditional skills in literacy and numeracy. It is an explicitly non-selective and inclusive school that aims to bring out the best in each child.
The nursery and lower school are situated at St Luke's Church in Chelsea and the main school is just around the corner at Redcliffe Gardens. Headmistress Susan Bourne has been at the school since 2006 and is passionate about providing a high quality education in a nurturing environment. Redcliffe School is a charity and as part of its inclusive mission offers bursaries to families who might otherwise not be able to pay the fees (find more information on its bursary scheme here).
The school has been rated excellent across all categories by the Independent Schools Inspectorate:
The quality of the pupils' personal development is excellent throughout. The pupils follow the excellent example of staff and become courteous, considerate and quietly confident young people with a clear sense of responsibility and commitment to their studies. 
The quality of the pupils' achievements and learning is excellent. The school is highly successful in its aim of pursuing excellence in academic work, sport and the arts. Pupils display a high degree of knowledge, understanding and skills in a wide range of curricular and extra-curricular activities. Their all-round achievement is based on well-developed literacy and numeracy skills and their ability to think for themselves, a skill which is encouraged from an early age.

Teaching is highly successful in promoting pupils' progress and achieving the school's aims of creating happy, enthusiastic learners and encouraging the development of independent learning skills.  
(ISI Inspection April / May 2013)
London Pre-Prep visited Redcliffe School in May 2013 and observed several maths and music lessons. I was particularly impressed by the high quality of maths instruction with children taught problem-solving skills and real understanding of numbers with a wide variety of methods. Music and the arts are also taken very seriously at the school with children involved in music and drama productions on a regular basis. Another very attractive feature of the school is that it includes leadership development into the curriculum, for example by assigning older pupils as mentors for younger pupils in homework or reading.
Admissions: Redcliffe School's main intake is in the nursery class but many children also join at the Reception level (4+). Since boys leave after the 8+ after Year 3, there tend to be additional places available for girls to join in Year 4. Parents and children are invited to visit the school and have a personal meeting with the Headmistress, Mrs Susan Bourne.
Exit Results: Boys take the 8+ examination and tend to go on to a number of prep schools including Colet Court, St Philip's, Westminster Cathedral Choir School and Northcote Lodge. Girls leave at 11+ and move on to City of London School for Girls, South Hampstead High School, Putney High School, St Mary's Ascot and a wide variety of other leading senior schools.
Further resources: