Earsby Street, London W14 8SH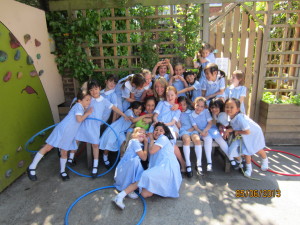 Profile: St James Junior School is a co-educational independent school for boys and girls located in beautiful modern grounds in Kensington Olympia. It is linked to St James Senior Girls' School on the same site and St James Senior Boys' School in Ashford, Surrey. In the junior school, boys and girls are educated alongside each other but taught in separate classes. The building housing the school is modern and spacious, a rare gem among Central London independent schools. I was particularly impressed by its state of the art gym during my visit.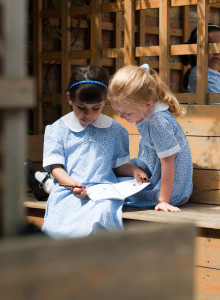 A unique feature of the St James education is its broad  curriculum that includes classical elements such as the study of scripture, philosophy and Sanskrit from an early age. You will also notice the high quality of art work on display throughout the school. St James offers its pupils "moments of stillness and reflection" before and after each lesson, and this contributes to an atmosphere of calm throughout the school that many visitors pick up on.
St James Junior School has been rated excellent in most areas in its most recent ISI inspection:
The school succeeds in its aims of achieving high standards within its ethos of valuing each pupil highly as an individual possessing unique gifts. This is a distinctive school community where each pupil is encouraged to reflect on their own worth as an individual and their impact on the wider community. The daily times spent in quiet reflection stand the pupils in good stead for future life, and pupils are very well prepared for the next stage of their education. The quality of the pupils'achievements and their learning, attitude and skills are excellent. They develop a love of learning and demonstrate through their excellent behaviour and demeanour that they enjoy their school life. Pupils achieve so well because their learning is grounded in excellent teaching and an interesting and varied curriculum.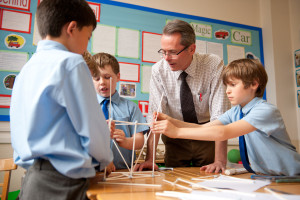 Admissions: Early registration is highly recommended. About a year before entry, children are invited with their parents to spend time at the school. This is not intended as a formal assessment, but the school looks for mature children who will settle in well as part of the community. Unusually for West London, the school does take into account nursery reports, as there is only so much one can find out during a short assessment. Offers are made during October the year before entry.
Exit Results: St James Junior School is not a prep school and most children move on to St James Senior School. The school does not explicitly prepare for 11+ exams but does support children whose parents decide to take external 11+ exams. Since the boys' senior school is located further away in Surrey, some boys move on to other local independent schools such as Colet Court, Fulham Prep or Latymer Upper.
Further Resources: