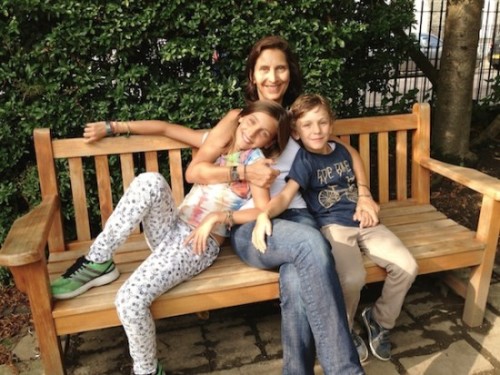 How did you go about finding a schools for your children when you first moved to London? Did you find it difficult?
I started from scratch not knowing that private schools are state schools and public schools are private schools. I visited a lot and when I saw the Montessori school, the Gower School in Islington I was very happy to take my kids there.I really like the method and I have to say it prepared my daughter very well for a quality secondary school.
Where did they start school in London and how happy were you with your choices?
Today I am extremely happy with Highgate where my daughter just started her secondary school. But also Thornhill in Islington is an excellent school with a very dedicated headmaster and has a very innovative approach.
How happy are you with the educational opportunities in London?
I am very happy. People always complain no matter where you go. I think that private schools are excellent and one has just to find the right school for their kids.
There is also a new IB school which is excellent and has also a curriculum based on the philosophy of Sir Ken Robinson , the school is called Halcyon.
What are your absolute favourite extracurricular activities for young children in London?
It is definitely yoga since I do believe each child should learn to have an inner strength and power no matter what happens outside but also coding and lteachings on how to become an entrepreneur, both subjects schools are not teaching at all . I find technology so important to learn as daly as possible in order not to be passive users/victims of it but producers of technology.
Tell us more about mykidsy – how did the idea come about?
I was looking myself for after school classes starting with the search for a yoga class for my daughter. It was a very frustrating experience since I could not find one. I spent hours and even days over and over again to find one which is Triyoga in Primrose Hill. Whatever I was trying to find be it a swimming class for my son or any other subject it took forever to find something. I was also always interested in web companies and already in 2008 wanted to create a web start up but connected to the design and furniture world.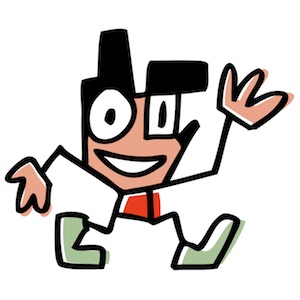 Through many coincidences I decided to take this into a big brand which I am planning to build. That is why the first thing I did was to commission Javier Mariscal, the world known graphic designer, designed the mascot of the Olympics in Barcelona etc, and I ordered him to create a strong brand and a mascot that would appeal to children and adults alike. I do believe that the character 'kids' has achieved this.
What does your site offer parents?
We now have 1,000 events on the site in the categories of after school, weekend and holidays. There is no other online digital guide with as many preselected quality and educational classes and courses as we have. At the same time, mykidsy is an engaged social network where children are going to contribute about their life in school or outside school. Kids corner is supposed to be used by school children of primary and secondary school. It can be to showcase the winner of a poem or speech contest or to showcase a science project or just a funny essay. Children are in charge here and I am just starting collaborations with schools now.
What are your future plans for mykidsy?
I want mykidsy to be the number one site globally for children's activities, services and products. however I start with activities. We are going to be in Paris with 600 events before Chirstmas and plan to expand. I am looking for substantial investment to of a super able or early VC in order to grow quickly. the operations will go into booking events on mykidsy instead of just referring and then many other service ideas and product ideas will follow . However all will be there to save valuable time for parents and their children in order to spend more quality time once they have time.