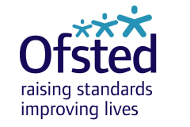 When a large Central London prep school was rated "Inadequate" by Ofsted  a few years ago, many parents wondered what to make of school inspection reports. Opinions on this vary widely, with some parents adamant that they would only consider an "outstanding" school for their child, and others dismissing reports as irrelevant. Even among prep school staff I talked to afterwards, many were sympathetic and said that any school could get unlucky if inspected on a bad day. But not everybody would agree. It is therefore important for parents to know what inspection reports can and cannot tell you and how you need to use them in your school search.
What happens during an inspection?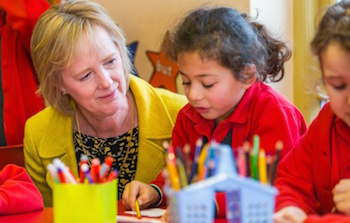 Although schools generally know broadly when an inspection is due, only short notice is given before the inspection to make sure schools don't have time to put on a show for the inspectors. Schools inspected by the ISI are notified of an inspection five working days in advance. The Ofsted timeline is even more demanding, as most schools receive notice of their inspection on the afternoon of the working day before the inspection begins! Before the inspection, Ofsted sends questionnaires to parents and staff to get an overview of their satisfaction with the school. Sarah Gillam, Head Teacher at Maple Walk Prep School in Harlesden, describes what happens during an ISI inspection: "Inspection by ISI is a rigorous and collaborative process. A team of inspectors lead by a reporting inspector enter a school and investigate every aspect of a school. Evidence is evaluated by an inspector and then considered as a team so that a judgement is reached based on the input of the whole team. When assessing the quality of academic and other achievements, the Inspectors use lesson observations, work produced alongside analysis of assessment results and discussions with pupils. " It is important to note that the size of the inspection team varies with the size of the school.
How to read inspection reports
1. Description of the school
Although much of the initial description is generic and based on information available on school websites (such as age range or the number of pupils), this section might also tell you about the range of nationalities, languages represented and if parents come from far and wide or the immediate neighbourhood, for example. In addition, you often find an indication of the ability profile of pupils at the school. It might say that the average ability profile is far above the national average, or that the school caters for a wide range of abilities. You might also find information on class sizes and the overall ethos of the school.
2. Overall rating
The easiest approach if you don't have time to read the whole inspection report is to look only at the overall rating, and pick a school that is "Outstanding" (Ofsted) or "Excellent" (ISI). In my experience, some very nice schools are only rated "good" and some less spectacular ones can be rated "outstanding", but on average, it is actually a very good indicator. Alison Fleming, Head Teacher at Newton Prep, explains: "The reality is that most independent schools will receive a mixture of the two top grades ("Excellent" or "Good". There is an "Exceptional" grade for children's achievements only). I would suggest that anything less than "Good" is a slight cause for concern in an independent school."
There are, however, a few additional aspects to consider. Ofsted in particular changes its priorities from time to time following political or other influence, so an Ofsted report from 2009 would not necessarily be comparable to a recent report. For example, five years ago it was possible for a school to be rated "Outstanding" overall even if the quality of teaching or achievement of pupils was only "good", as long as many of the other categories were deemed outstanding. This is not the case anymore, which is why some say it has become harder for a school to be rated "Outstanding", and you will always see some "Outstanding" schools from the past suddenly downgraded to "Good" or even "Requires Improvement". This is especially true if there has been a change in leadership of a school since the last inspection. A new headteacher can turn around a school that "needs improvement", or let a previously outstanding school deteriorate. Several previously outstanding schools have been rated "good" in recent inspections, alarming parents, but it might well be that nothing much has actually changed at the school, and the change in rating has simply resulted from stricter Ofsted inspections.
In addition to those longer term changes, there can even be a tactical issue based on when a school is inspected in the inspection cycle. One West London Head Teacher told me that if you were the first school to be inspected after Ofsted changed its priorities (for example, now they were suddenly looking for diversity and signs of "hello" in fifty languages to be displayed at the entrance), you could get unlucky and be penalised. Heads may then share this information with their colleagues at other schools inspected later, and these would make sure to comply. So it could be easier to get an "outstanding" rating if your inspection came up later in the season.
In addition, as there has been an increasing emphasis on evidence based judgements and hard data, some even go as far as to argue that the actual inspection is less important than the inspectors would have you believe: "I would argue that it is now hard-to-impossible to fool Ofsted. They now arrive having analysed progression data and other KPIs of a school. My understanding is that they arrive looking to justify a decision they have made based on this data", says one experienced teacher who preferred to remain anonymous.
3. Individual Inspection judgements
The areas covered by inspection reports are: Achievement, Quality of Teaching, Pupil Behaviour, Pastoral Care, Health and Safety, and Governance and Leadership. Which of these you consider the most important can be a personal issue. You might feel that you could forgive a "good" in Achievement as long as Pupil Behaviour is outstanding. But most Heads I spoke to said that if you wanted to single out the most important aspects, you should focus on academic quality and pastoral care.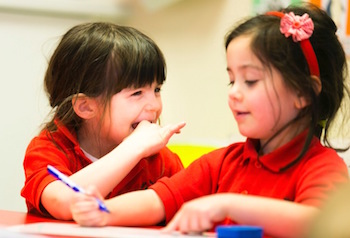 Carlotta O'Sullivan, Head Teacher at Sinclair House School in Fulham, shares the following advice: "I feel that two very important sections of an inspection report are the quality of academic and other achievements, and the quality of pupils' personal development. These two areas alone will direct how well the school is doing in respect of its aims and ethos. It will also direct how well the school is being lead and managed in terms of safeguarding. It is very important not to mix "bureaucracy" with what is best for a child when choosing a school and reflect on the merits of the school's education, quality of teaching and the pupils' personal development". Sarah Gillam adds: "Parents should look carefully at the quality of pupils' Personal Development, which gives an insight into the quality and importance given to pastoral care and the overall development of the children. Look at pupil behaviour – does the school's expectations meet yours?". In fact, pupil behaviour can give you insights beyond pastoral care, as boredom in the classroom or excess pressure can also cause behavioural problems.
4. What the school needs to do to improve
This is one of my favourite sections. While many other parts of the inspection report seem to be formulaic and generic, this can give important insights into specific weaknesses of the school, as identified by the Inspectors. Sometimes, you may also find that the only weakness identified is either not important to you or even a strength! For example, I once read an inspection report of a lovely Montessori nursery that was rated only "good", and the only "weakness" highlighted in its report was that the nursery hadn't integrated the use of ICT into the classroom sufficiently. So if you don't think it's important for 3 year olds to learn mouse control or are aware that it is wrong to expect Montessori schools to make extensive use of computers in the classroom, you can disregard it. Sometimes, however, the report might highlight that particularly able children are not stretched enough, or that there is not enough individual support for those children who fall behind, and those issues would certainly be a cause for concern.
Beyond inspection reports
Of course, inspection reports are a great first step when you start to research schools. It is very helpful to check the overall rating at the very least if you don't want to read further. But all Head Teachers emphasise the importance of a personal visit to the school, above all else, in addition to feedback from current parents. "An inspection report is a poor substitute for a visit to the school (on a normal working day rather than a school 'open day')", according to Alison Fleming.
Should you take into account the opinions of other parents in addition? I would urge caution regarding other people's opinions, as you need to make sure you don't confuse opinions of close friends or current parents with "playground gossip". Even with current parents, the main problem is that most of them tend to be happy and tell you the school is fantastic, and then you meet them two years later and find out they pulled their kid out of the school for one reason or another. If you do find a current parent who is unhappy, that tends to be far more meaningful, although it helps if you know the person enough to gauge if they are one of the notorious "difficult parents" (the kind who send their Head Teacher an angry letter if their 3 year old darling does not win the egg-and-spoon race on sports day). Your own nursery teachers can actually be a great source of information, as they tend to know other teachers at nearby schools from training programmes. They can tell you if staff are happy at their school. But overall, it obviously helps to speak to many parents and see what they say, as long as you don't rely too much on individual opinion or vague judgements. I once talked to a mum who asked me which schools I was considering for my children and then she dismissed my choice A as "but that's very academic!" and choice B as "I heard that's not very academic", all within a two minute conversation; a typical example of unhelpful school gossip!
Which leaves us with a personal visit to the school as a key ingredient of your decision process. Stuart Bamford, Head of Chelsea Pre-Prep and Nursery sums up what you should focus on: "A combination approach to choosing the right school is still the best approach in my opinion. Reading inspection reports is important, however, of equal value is visiting the premises, speaking with staff and the Head, seeing the children in action. It is all about finding the right school for how your child learns and the opportunities it will provide for them".