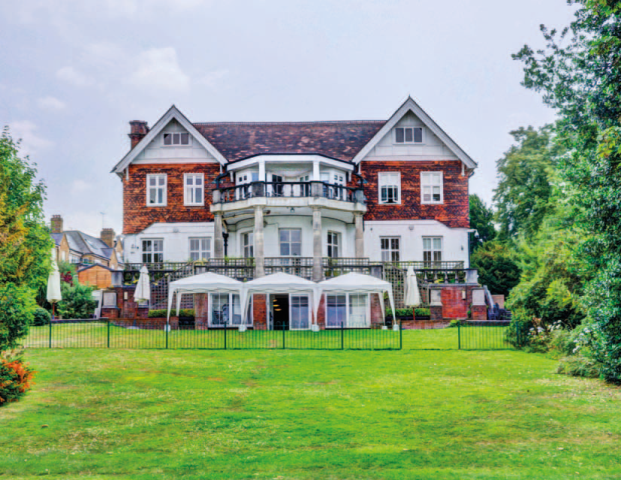 St Anthony's School in Hampstead / Golders Green is delighted to announce that they will open a new Catholic Girls' School in September 2016. The school will be called St Anthony's School for Girls and will be located in Ivy House, on North End Road, NW11.
Ivy House is a magnificent three storey building with a beautiful façade, overlooking Golders Hill Park and with a large terrace to the rear. It is the former home of the London Jewish Cultural Centre and of the prima ballerina, Anna Pavlova and was also at one time occupied by the painter, JMW Turner.
The new school will be a two-form entry school, which will educate girls from age 4 -11. Classes in Reception and Year 3 will open in September 2016 and growth will be organic after that, with Year 1 and Year 4 opening in September 2017 and so on. The maximum roll will be 280.
The Diocese of Westminster has graciously granted a new Catholic school for Girls to be opened to complement the Catholic Boys' school as a welcome expansion to Catholic provision in the area. The new school will be run with the same ethos and values as the existing St. Anthony's School for Boys in Hampstead.
The school will teach pupils in a Catholic environment, and will be inclusive and open to other faiths. The school will be both academic and caring, setting high educational standards as well as being deeply focused on nurturing the individual, developing respect and creating an environment in which kindness is a core value. It will have a family atmosphere, which will be informal yet structured.
The building has an area of 12,000 square feet, and there will now be a programme of refurbishment to create the very best teaching space which will include 14 classrooms, specialist science and art rooms, as well as a multi-purpose hall for dining, drama and other purposes.
For further information about the new school, please contact St Anthony's School for Boys on 020 7431 1066.