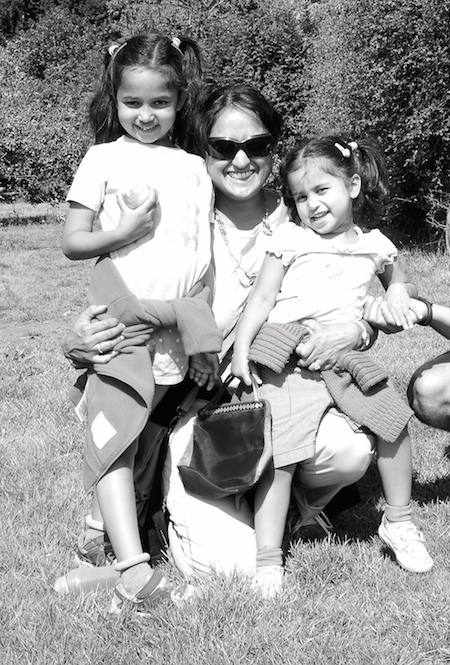 Handling your children's schedules can be very challenging, especially once they start school and you have to keep track of playdates, show and tell, birthday parties, assignments due, Jeans for Genes days and so forth. As a working parent, I have been guilty of bringing my daughter to school in uniform on the one day that children wear supposed to be dressed up in costume, and any tool that can prevent such disasters can be a life saver! I was very excited to hear that there is a new app for groups of parents to keep track of all things they need to remember, founded by London parents Shilpa Bhandarkar and Amit Rai. Coo is an exciting new app designed to help parents connect with other school parents, and organise all the scheduling and paperwork around their kids' various activities in one place.
Here is our interview with Co-Founder Shilpa Bhandarkar about schools in London and Coo.
1. How happy are you with the educational landscape in London?
Very happy! London has an incredible range of quality schools so we are all in the privileged position of being able to match the personalities and interests of our children to the right school for them. I particularly love the fact that schools seem to make a genuine effort to keep the curriculum and topics of research at school relevant to world events. For example, in the run up to the World Climate Change conference earlier this week, my 6 year old has been learning about the concept of global warming and what families can do to reduce their carbon footprint. That's pretty cool for a 6-year-old!
Personally, I love the sense of community that many London schools strive to build. Perhaps a consequence of living in a large international city where most of us don't have the support of extended family, but whatever the reason, there seems to be a very strong sense of community amongst school families – which gives parents a much needed support system.
2. Where do your children go to school?
My older daughter is in Year 2 at Channing in Highgate and my younger daughter is at nursery at the Gower School in Islington.
3. What is Coo and what is the story behind it?
Coo is a new group communication and calendar app designed to help parents simplify their family life. It allows parents to connect with other parents in their children's schools, classes and other activities, and to organise all their children's activities in an easy way.
Both Amit (my co-founder) and I have children of similar ages. During a playdate in Hampstead Heath last summer, we overheard our 6-year-olds sharing stories of the worst things that had happened to them that term. On Diya's list was the fact that her parents had forgotten to pack her swimming bag one week, which meant she missed her precious swimming lesson with all her friends. On top of Rohan's list was the fact that he had missed a classmate's birthday party because his parents got the date wrong.
Needless to say, our kids had managed to pick the ONE thing we had forgotten that term. If you add up all the things parents are expected to remember – take in £1 for charity on Tuesday, homework due on Wednesday not Friday this week, class trip permission slip due on Thursday, dress in pyjamas for Children in Need day on Friday – it ends up being a really long list. But each of those things really matters to your little ones.
The idea that all families were going through similar but there was no way to collaborate and share the burden did not sit right. So we set about to change that – and now you have Coo!
4. How are you using the app yourself to connect with other parents or carers?
I now have Coo groups for my older daughter's school group, PTA group and tennis class. I have another group for my younger daughter's nursery class. My husband and I use Coo to coordinate our family calendar and (never ending) things-to-do list. And we have another group for our neighbourhood friends to coordinate playdates and local activities. If I could get Perform and swimming class on Coo, I'm set!
I find I now communicate much more with the other parents in my group – the non-obtrusive but real time nature of the news feed really helps. I spend infinitely less time sifting through countless emails trying to find the relevant one at the time I actually need it. And my husband's and my calendar is always up to date – so no more "remind me what time the Christmas play is again?"
5. What feedback have you received from London parents so far?
Our parents really appreciate the app. Someone has finally designed a product that caters to their needs. Here is some of the feedback we have received in the last couple of months:
"Can't tell you how much time Coo has given me back" (Mum of 4)
"Coo is my ultimate fall back for calendar fiascos" (Mum of 2)
"Coo has made being a class rep a doddle" (Mum of 2)
"Great to have all the information I need and be on top of things." (Dad of 2).
6. What are your future plans for Coo?
We released a new version of Coo in November, with a brand new homepage and other features our users asked for. We are now speaking to PTAs and activity clubs across London to get more schools and groups on Coo. Ultimately, I would love for schools to get on Coo. Wouldn't it be wonderful if up-to-date school information, including the calendar, was always available on your phone?
————————————————-
For more information please see below.
Website: www.letscoo.com
Facebook: https://www.facebook.com/LetsCoo
Twitter: https://twitter.com/letscoo