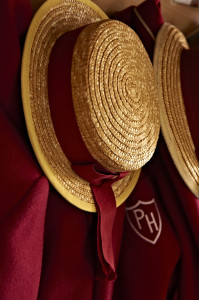 Pembridge Hall and Wetherby are joining Garden House and Abercorn to open a New York prep school based on the English national curriculum!
Alpha Plus Group is delighted to confirm that they will open a new school in New York City in September 2017. The school, which will be called Wetherby-Pembridge School New York, will be located in a superb building on the Upper East Side on East 96th Street near Central Park.
Students will enter the school for up to two years in preschool in a co-educational setting, which will be called 'The Minors'. They will then progress to Kindergarten/Year 1 and be entered into a separate form of boys and girls, which will run initially to Grade 5/Year 6. The boys' form will be called Wetherby and the girls' form will be called Pembridge Hall.
Refurbishment works will commence on the school's building this summer in order to have everything in readiness for September 2017.
The school will have a capacity of approximately 280 students and will follow the English National Curriculum. This curriculum option, combined with their own bespoke academic curriculum at Wetherby School and Pembridge Hall, will prepare children for top onward schools in the UK, the US and internationally and will be appealing to many families in New York.
The search for a Headteacher for the new school has already commenced, which will be followed by the recruitment of the Leadership Team and staff.
Julian Drinkall, CEO, Alpha Plus Group, comments:
"This is a very exciting initiative for our Group, and we look forward to offering our Gold Standard of educational provision to families in New York."
Further details about the new school will be announced in due course.