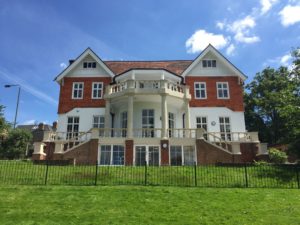 St Anthony's School for Girls is offering children a fantastic opportunity for means-tested scholarships offered at 7+ in both this current academic year and that starting September 2018. Part of the Alpha Plus Group, the Golders Green based school has re-launched the initiative to make it possible for bright local girls, who otherwise may not have the opportunity, to achieve a place at a first-class independent school.
Applications are now welcome and the chosen individuals will be eligible for a percentage of their annual school fees to be covered, provided that they meet satisfactory academic standards. The school prides itself on providing first-class learning, where children and young people are able to achieve their full potential and academic excellence in a challenging yet secure and caring environment with access to the latest classroom technology and the very best in modern and traditional teaching methods.
Head Teacher Laura Flannery, commented: "I know that there are many young, local girls with strong academic potential who would flourish at this wonderful school.
"We are delighted that we are able to offer these scholarships to help them to thrive. We facilitate the achievement of academic excellence, in a caring and highly supportive, individualistic environment. This is greatly aided with our small, unrivalled class sizes."
related post: London prep schools that offer financial aid and scholarships