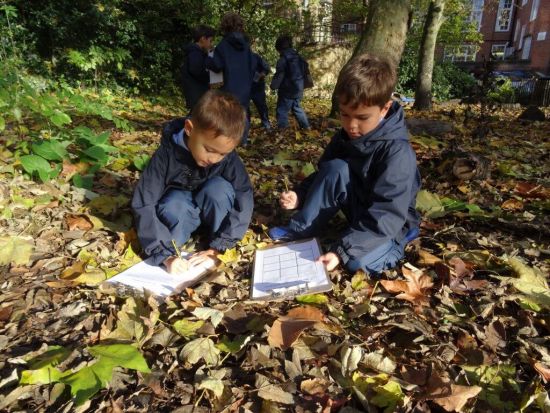 St James Junior School, an independent preparatory school in Kensington Olympia for boys and girls from 4-11, has announced that it will extend its early years provision from September 2019 with the opening of its new Nursery. The school has nearly completed works in the former Youth Centre in Marcus Garvey Park, to create a bright open-plan space with a double height ceiling, exposed rafters and free flow to the adventure playground.
Commenting on the opening, Mrs Catherine Thomlinson, Headmistress at St James Junior School said: "We are delighted to open the doors of the Nursery in September 2019 –the space is absolutely stunning and its location, right outside our school gates and within the park, could not be more convenient for families with children already at St James. Equally, local families will also benefit from the brand new state-of-the art facilities, alongside our experience in delivering an outstanding early years education. St James has a highly creative, child-centered curriculum, which lends itself very well to the Nursery environment. We look forward to sharing our resources and facilities with the Nursery and welcoming them into the St James community."
The Nursery will share the school's use of its Forest School in Marcus Garvey Park, in addition to specialist performing arts, music and language teaching. In keeping with the ethos of St James Schools, the Nursery children will practise regular pauses or times of quiet throughout the day to promote their appreciation and understanding of mindfulness, as well as following a nutritious vegetarian diet.
St James Schools has appointed a Head of Nursery, Minisha Bist, who will lead all administrative and operational elements at the Nursery. With over and twelve years' experience gained as Deputy Head and Montessori Class Teacher at Sudbury Hill Montessori School and most recently as Nursery Manager, Early Years Lead and Reception Teacher at St Christopher's School, Minisha brings a wealth of experience in Montessori techniques. Her background and passion will enrich and shape the unique learning environment that she is keen to create at St James Nursery School.
As part of this development, St James will rename its junior school, St James Preparatory School, which will include the nursery as part of its pre-prep provision. This follows the recent refurbishment of the Reception classrooms and the introduction of a new 11+ programme.
To arrange a tour of St James Preparatory School or St James Nursery School please contact: admissions@stjamesprep.org.uk or call 020 7348 1793.