Maths
There are two excellent online Maths programmes that are likely superior to what most children do at school, so this lockdown might just be the opportunity for your children to learn some proper Maths. Personally, I am a big fan of Beast Academy Online, created by the team behind the Art of Problem Solving. Beast Academy is their prep / elementary school programme covering Years 2 – 6 in the British curriculum (2nd – 5th grade).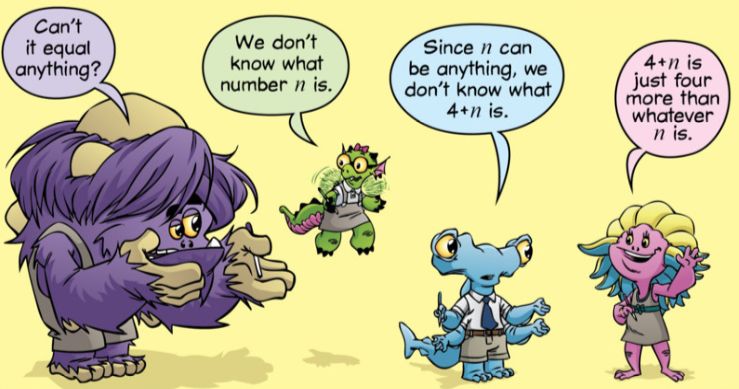 Beast Academy covers all traditional skills but also focuses heavily on logic and problem solving. All topics are covered as puzzles that need to be solved. They tend to start easy but ramp up in difficulty very quickly. I would highly recommend this program for advanced Year 2 children or any child from Year 3 upwards. Parents can view progress and activity reports to track how children are advancing through the curriculum. Children can spend all their time doing online puzzles, but for each topic they can click on short videos of instruction for the respective exercise or can access the comic based text book for the topic. You can sign up for a demo version to try it out before subscribing.
If your child is younger, needs more help with Maths or is less independent, an alternative online programme that is also suitable for younger children (ages 4 – 14) is Smarttick Method, an online program designed for children to work independently, without relying on their parents (a working from home parent's dream?). It is an adaptive program that tailors tasks to the level of your child, hence they can advance at their own speed, depending on ability. In addition to core skills, it incorporates problem solving and coding challenges. The company offers a free trial version. While I have not used this myself, since my children are hooked on Beast Academy, several friends and readers of this blog have recommended it highly.
English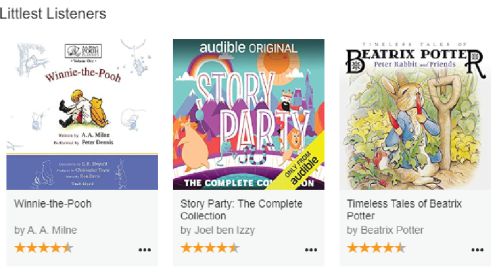 I managed to take my daughters to our local bookstore before the lockdown to buy a wide array of children's books to last for weeks, but they read all of them within a matter of days, given how much time they now have, so I had to come up with a new plan. Luckily, Audible Stories have decided to make a wide selection of books available online for free (no subscription needed), and I have found that children can spend three to four hours a day listening to audio stories while playing / drawing / colouring. They have all the children's classics (Winnie the Poo, Wind in the Willows, Tom Sawyer etc.) as well as modern novels (David Walliams, Roald Dahl, Harry Potter and so forth). You can even access stories in French, Italian, German, Spanish and Mandarin.
For some more traditional skills, I have found the following KS1 and KS2 grammar and punctuation workbooks published by CGP very helpful:
Current Affairs / Geography
The Week Junior is a great weekly news magazine discussing current affairs in a style suitable for children aged around 8 – 12. The National Geographic kids magazine is published on a monthly basis and accessible for children aged 6+ already, so slightly easier to digest.
We have also been binge watching David Attenborough documentaries, particularly Blue Planet and Blue Planet II, along with Africa and Planet Earth. All these are available on Netflix.
Dinosaur lovers might enjoy the prime video series Dino Dana and Dino Dan.
In these turbulent times, my children have also been watching daily Coronavirus update press conferences with me, so they are fully on top of who is who in the British government and scientific community. We have also been watching clips about Wuhan doctor Dr Wenliang Li to discuss the importance of freedom of speech.
Science
The adventurous and hands on parents might want to order a chemistry kit. These absolutely need parental supervision and involvement though, it's not exactly the type of activity you will leave your 7 year old to while you are on a conference call. We have been very happy with this chemistry kit, but there are probably better ones at higher prices. Do make sure to check the contents, as some cheap versions offer little more than plastic tubes and goggles.
For the less hands on, youtube university is your friend. The following channels and playlists are great, I am sure there are many more:
Asap Science (some parental supervision to ensure age appropriate videos are chosen required)
Chemistry for kids is a great website for those who want to explore different materials. I am steering clear of videos that suggest children to engage in messy experiments, as this again will involve parental involvement. Great if you want to be involved, not great if you need to work from home.
Some science camps that would have run in London during the Easter holidays will run online nonetheless. This is likely more suitable for children aged 8+, but certainly worth a try. London School of Maths and Programming is running online camps for Robotics and Data visualisation starting 29 March. Now that many camps are moving online, the good news is that we are of course not restricted by location, so you can access renowned tech camps in the US as well. ID Tech is a great provider of camps for ages 7 – 18.
PE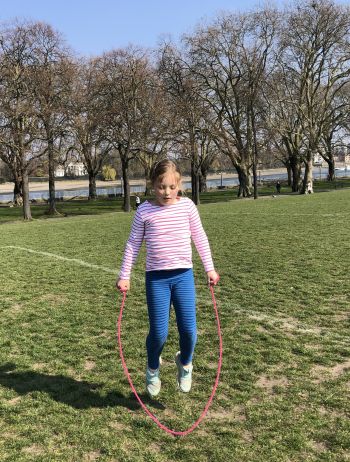 You have probably heard about daily workouts with Joe by now, which an increasing number of children are joining every morning. I have kept my children busy with a skipping rope (the best fitness replacement for swimming lessons, apparently). If you don't have one already, this is probably also the time to purchase a basketball or netball hoop and net. At least, your children will have some impressive shooting skills by the time this lockdown ends!
Arts / Music
Many of the world's most renowned cultural venues have decided to stream performances live over the coming weeks. You will be able to watch plays, operas and concerts from the following venues, and more: