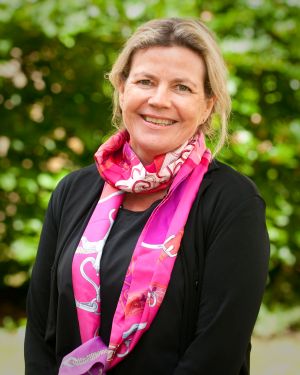 Mrs Sarah Lemmon, Headmistress of the Redcliffe School, has announced that Redcliffe has recently entered into a formal agreement to join with the Godolphin and Latymer Foundation, the charity which runs Godolphin and Latymer School in Hammersmith. This arrangement will take effect from September 2020 and going forward our school will be known as 'Redcliffe School, a member of the Godolphin and Latymer Foundation'.
The Godolphin and Latymer Foundation shares Redcliffe's ethos of providing a tailored education for each pupil and fostering individual achievement. The Foundation also shares Redcliffe's commitment to widening access for children whose families could not otherwise afford the fees. Functioning in combination, both schools will benefit from greater opportunities and overall strength. In particular, Redcliffe children will have opportunities to benefit from the sports facilities at Godolphin and Latymer and will take part in their 'Primary and Prep School Partnership Programme' which delivers a range of activities including STEM workshops, talks from children's authors (including previously David Walliams and Holly Smale) and which hosts the UKMT Primary Maths Team Challenge for Year 5 students.
However, the two schools will operate separately with Redcliffe continuing to be under Mrs Sarah Lemmon's leadership and its teaching and support staff remaining wholly focused on pupils in Redcliffe Gardens. Redcliffe will continue to prepare pupils for progression to their preferred secondary schools (whether independent or state, boarding or day, boys, girls, or co-educational) and it is hoped that, as at present, some girls from Redcliffe will apply to Godolphin for Year 7, but the usual admissions process will apply and there will be no automatic right of entry.
The governors of Redcliffe School and Godolphin and Latymer will be finalising the practicalities of merging the charitable bodies over the coming months. In the meantime, if you have any questions please contact the school office on 020 7352 9247 or email us at office@redcliffeschool.com