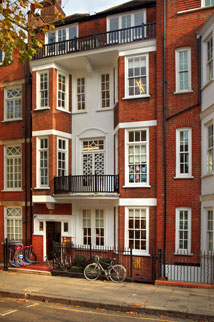 Cameron House School (4 The Vale, Chelsea) has changed its name to Cameron Vale School, in preparation for September. Its new name, chosen by a parent, embodies the family-centred nature of the school, while highlighting its locality just off the Kings Road in Chelsea.
Cameron Vale School is launching a new nursery in September 2020, which will be open from 8am to 6pm, 50 weeks of the year – ideal for working parents!
The Chelsea Nursery is a co-educational nursery for children aged between 2 and 4 ½ years old. Its stated mission is to support your child to reach their full potential and develop a lifelong love of learning, ensuring that every child is happy and confident. The school's Early Years experts have developed a curriculum designed to supports your child in becoming a curious problem solver who embraces challenges with a growth mindset.
Cameron Vale School has also announced that Bridget Saul will be taking over as Headmistress. Bridget Saul holds an MA in Education, awarded with Distinction, from King's College, London, a PGCE from the University of Oxford and a BA in French with Italian from the University of London. Most recently, Bridget has been Headteacher at Wandsworth Prep School. Chloe Dorrington (previously Head of Early Years at Thomas's Clapham) has been appointed Head of Lower School.