31 Inverness Street, London NW1 7HB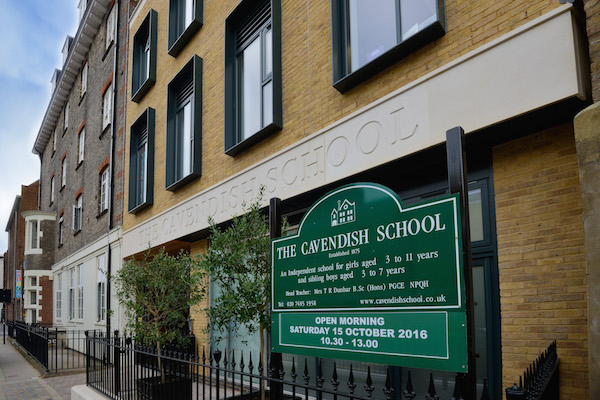 Profile: The Cavendish School is a two-form entry, non-selective school for girls aged 3-11 (some boy siblings attend the nursery and Reception classes). It is located in Camden, a short walk from Camden tube station. Though many families live locally, a considerable share of children also come from Primrose Hill and Islington.
Established in 1875 and run by a charitable trust, the school is nurturing and inclusive, with the well-being of children a top priority. Visitors will feel the calm, happy atmosphere as soon as they enter the building. The Cavendish puts praise, encouragement and reward at the heart of developing confidence in each individual pupil. Facilities are modern and bright, following its expansion into a new building, which has provided five more classrooms and a 200-seater multi-use auditorium.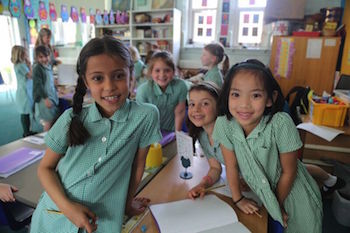 The curriculum is broad and well-rounded, with music, drama and sports featuring prominently. We observed some very impressive cartwheels by the Year 1 girls in the hall and equally impressive singing by the Reception class! French is taught from Nursery all the way to Year 6, and Mandarin is taught from years 4-6. Class sizes are small (usually about 16-18 children per class, with 2-3 teachers involved in mathematics teaching across the year group, and extra support as well as extension activities are provided). We loved the inclusive and common-sense approach to ensuring all children thrive, a breath of fresh air among the generally pushy North London prep school scene. 'We have many extremely bright summer born children here' commented previous Headmistress Mrs Dunbar, as we discussed how some selective local schools turn down perfectly able children who are simply too young to be assessed reliably. The school achieves very impressive results without pushing the children.
Since 2017, Mrs Jane Rogers, previously head of the Prep department of the City of London Girls' School has taken over the headship at this school. The school is rated 'Excellent' by the Independent School Inspectorate (2016).
Admissions: The main entry point for the school is at 3+ into the Nursery, although there tend to be a few additional places at 4+ and 5+. As a non-selective school, places will be allocated based on date of registration. The school is open to children of all faiths and none. Siblings have priority. Early registration is recommended. There are sometimes occasional vacancies further up the school, to do enquire if you are moving from abroad or wish to transfer from another school.
Exit Results: Girls leave at 11+. Thanks to its small class sizes and strong teaching, 11+ results are excellent for a small school, and the school works with each parent to find the most suitable school for each child. In recent years, the most common destinations were Channing, Highgate, City of London School for Girls, and Francis Holland Regent's Park and Camden School for Girls. Girls also won offers from South Hampstead High, North London Collegiate School and St Paul's Girls' School. Some girls move further out to Sevenoaks, St Martha's and Headington, for example. Others opt for outstanding local state schools, such as the Camden School for Girls and St Marylebone, especially in recent years.
Further resources: