Canons, Canons Drive, Edgware, Middlesex HA8 7RJ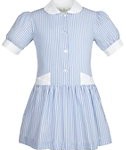 Profile: North London Collegiate School is an independent girls' school located in Edgware, Middlesex in the North of London. It is one of the top secondary schools in London (in fact, it is one of the best schools in the UK) and also one of the top IB schools world wide,  just ahead of Sevenoaks school and King's College Wimbledon. I am including it on the site for two reasons: it is one of the top independent girls' schools in the UK, and it operates a coach service to North London neighbourhoods such as St. John's Wood, Golder's Green, Hampstead and Finchley, so it is a very popular choice for North London parents seeking a top academic education for their daughters.
NLCS is unusual in that it has a Junior School that admits girls at Reception age who then continue on to the Senior School and Sixth Form (assuming they keep up with the academic pace). NLCS is therefore not a preparatory school in the strict sense (see this blog post for the distinction between independent schools and prep schools), girls who gain admission to the school at the 4+ stage are lucky to be able to continue up to the Sixth Form level. 40 girls join at 4+, up to 10 more join at 7+ (as class sizes increase from 20 to 25), and then another big group joins at 11+.
NLCS has a long list of illustrious alumnae called Old North Londoners that include actress Rachel Weisz, the editor of the American Vogue Anna Wintour, Olympic diver Lindsey Fraser and many more. It goes to show how much more there is to the school than mere top academics. All extra-curriculars including music, drama and sports are carried out with passion and excellence, although unusually, most clubs and languages tend to start from Year 3 only.
The school is very serious about academic achievement, and parental involvement is highly welcomed. "They take their education very seriously here", says one parent of a girl in Reception, who was surprised how many parents' evenings he had to attend in the first term of Reception. Another parent describes being an NLCS parent as a full-time job, as his daughter attends gymnastics competitions and chess tournaments almost every weekend. But some parents in the junior school comment it is less academically demanding than they expected, and worry that girls are not pushed as much as they might be at a prep that has to show 11+ success.
Not surprisingly, the latest ISI inspection has rated the school as "excellent" in all areas.
Admissions: NLCS admits 40 girls to their Reception class each year via the 4+ assessment. Registrations are taken between May and November in the year prior to entry.
Our assessment process is in two stages and takes place in January. We are looking for what the girls can do and not what they cannot. We do not expect a candidate to be able to read or write. The assessment comprises:

Part 1 – "Play" activities lasting about an hour in groups of about 10 children.

Part 2 – A smaller group of girls are recalled for the second round which includes a one-to-one assessment of each girl.
Siblings are viewed favourably, as are daughters of Old North Londoners, but there is no guarantee. For those who have missed the 4+ assessment, there are further intakes at 7+ and 11+. Only 8-12 places tend to be available at 7+ each year, so it is possibly the most competitive 7+ exam of all for girls.

Exit Results: NLCS is not a preparatory school and girls are expected to continue at NLCS until the A-Level/IB stage. So there are no exit results as such. You can assume that most girls continue to the Senior School of NLCS, which is one of the top private secondary schools in the UK, sending a whopping 40% of girls to Oxbridge, which makes their "exit results" excellent in comparison. But there is no guarantee and there are certainly cases when the Junior School advises parents around Year 4 or Year 5 that they might want to look at alternative senior school options for their daughter. From the junior school, a couple of girls tend to switch to St Paul's Girls' School at 11+ each year, and some leave to the grammar Henrietta Barnett School.
Further resources: