125-126 Queen's Gate, London SW7 5LJ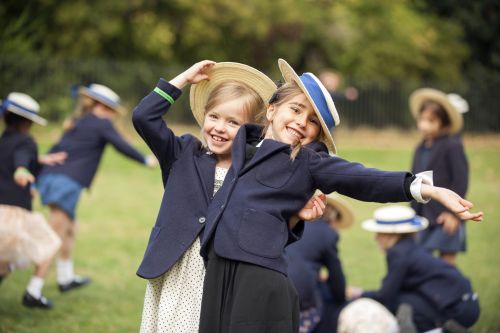 Profile: Queen's Gate Junior School is a small, friendly school where individuality is nurtured, where academic standards are high and where a broad based curriculum ensures a well-rounded education. This all takes place within a strong pastoral care system and in light and spacious buildings.
Queen's Gate is a small school, with just one class for each year, enabling the school to give pupils a great deal of individual attention. It is also a very caring school, with a family ethos, where each child is valued and nurtured through close monitoring, and where support and extension are provided where appropriate.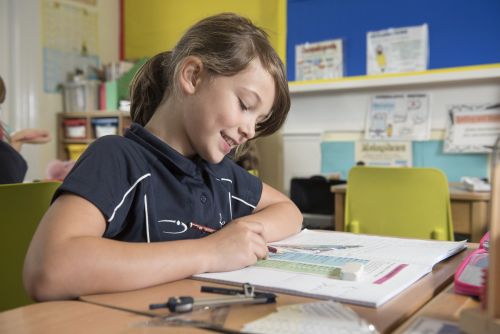 The school is very family orientated, welcoming siblings and the children of Old Girls. Its caring ethos extends beyond the School; girls are encouraged to involve themselves in raising money for a wide range of good causes including the annual Swimathon for the British Heart Foundation and the Readathon for the Roald Dahl Foundation.
As a result of its ethos and size, the atmosphere feels very different from nearby competitive prep schools. Girls are kind and caring above all, seem happy and relaxed, working at the right pace in a school that feels like a home away from home. The school would suit children who need a gentle, familiar environment. Many parents choose the school to eliminate the stress of having to find a senior school at 11+, which is the advantage of an all-through school from 4 – 18, but the school is flexible and does support all families who wish to apply for the 11+ elsewhere. The girls prepare for the 11+ consortium exam anyway, and some opt to move on to boarding schools or move abroad.
Physical Education plays an important part in the curriculum and in extracurricular activities. The school makes full use of the gym in the Senior School building for lessons and for Gym Club. Before and after school clubs are on offer and include rock climbing, cross country, dance and yoga. Swimming takes place at Fulham Pools and Imperial College, and netball, hockey, athletics, tennis and rounders take place at Battersea Park. Drama is taught as a timetabled subject and girls may also join the Drama Club. The school's annual School Play takes place at Chelsea Theatre and is a lavish, vibrant production. In recent years, they have staged A Midsummer Night's Dream, The Wind in the Willows and Honk! The Musical.
The following residential trips take place during the Summer Term: Year 4 visit New Barn in Dorset, Year 5 spend a week on the Isle of Wight, Year 6 spend five days in France.
Admissions 
Admission into all years at Queen's Gate School, is by gentle assessment. For entry into the Reception class, children are invited to spend an hour at the school playing a variety of games. To help the girls feel settled and relaxed, the school has started organising fun taster afternoons for nursery aged girls who are registered at the school, and this gives them the chance to visit the school to play in an informal setting. Occasional places do occur in higher years, and in those cases, girls are asked to spend a morning or an afternoon in the class that they are joining.
Exit Results
Queen's Gate is an all-through school, and most girls in the Junior School move on to the Senior School. But the school does prepare the girls for the 11+ exam, and parents receive advice and support should they wish to send their child to boarding school or to a bigger London day school that is suitable for the child. In recent years, there are about a couple of girls who move on to boarding schools, and a couple who might move to the likes of Godolphin & Latymer or Putney High School. Some move abroad, and most move up to the senior school.
Further resources: