School admissions consulting for parents and corporates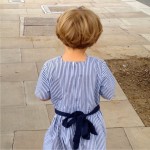 You will find a lot of free in-depth information and resources on this site. Helping all current and future Londoners making the best educational choice for their children was the founding idea of London Pre-Prep. If, however, you are looking for more personalised advice on choosing the right school for your child, school admissions, or if you need help finding a school place for your child when you move to London, please contact us at consulting@londonpreprep.com and we will be happy to discuss how we can help.
Popular consulting options are:
Introductory school selection: ideal for parents with very young baby, a complete introduction to all they need to think about from birth to five, including working out an action plan of nursery and school registrations
Basic relocation / short term school selection: for anyone needing a school place in London private schools within a short time frame, we offer advice on suitable schooling options
Comprehensive relocation: London Pre-Prep can arrange all your school admissions by not only selecting desirable schools but also identifying available spaces on a short-term basis, organising school visits and aiding in decision-making in the case of multiple offers
Maths tutoring 7+ to 11+
General tutoring: while we only provide Maths tutoring, we are happy to recommend English tutors as well as tutors for 13+/GCSE /A-Level if required
Contact us under consulting@londonpreprep.com to enquire about individualised rates. Find out more about London Pre-Prep and its consultants here.