Sewardstone Road, London E2 9JG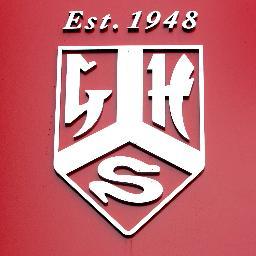 Profile: Gatehouse School is the oldest and most established prep school in London's East, located just opposite Victoria Park on the border between Tower Hamlets and Hackney. Due to its location, it attracts a professionally more diverse intake than your typical Central London prep school, with many parents from the media and the arts represented, alongside bankers, doctors and academics. The school is co-educational, explicitly non-selective and has a student body of just over 350 children from the ages of 3 – 11. Mr Robert Francis has recently taken over as new Headmaster of the school.
The school has very large outdoor space for a London prep, with large playgrounds and sports grounds for a wide range of extracurriculars that take an important role in school life. Thanks to its location right opposite Victoria Park, pupils also benefit from the beautiful park that can be used for cricket and several other sports. Music and drama also take centre stage at the school, and between 80-85% of pupils take individual music lessons.
Another feature to highlight is that the school caters very well to working parents, with the after-school club running daily from 3.30 – 5.30pm, comprising of sports, homework club and a hot meal cooked on the premises. The school also operates a morning and evening bus service to nearby areas such as Islington and the Docklands.
Gatehouse School was inspected by ISI in 2011 and rated excellent across all areas, including academic achievement, the quality of teaching and the personal development of pupils. The main findings highlighted:
The pupils from the EYFS onwards are extremely well educated in accordance with the school's aims and their overall achievement is excellent… In standardised tests taken, pupils attain very well and their progress is excellent. Pupils have highly positive attitudes to learning and to their involvement in activities outside the classroom. They benefit from an excellent curriculum which is well structured to meet the needs of all. It provides progressively more difficult work and facilitates excellent standards. Pupils participate in a wide range of activities and achieve excellent success in sporting and other areas (ISI report 2011).
Admissions: The school is explicitly non-selective and operates a first come first served policy. Due to the lack of high quality prep schools in the area, the school is extremely oversubscribed and very early registration is essential in order to secure a place. The school admits 50 pupils into its three nursery classes each year, and these will be split into two Reception classes of 25 each in the following year. There is no additional intake at the Reception level or later. The school rarely has occasional places in other years. Parents are well advised to register their little ones within 6 months of birth if they want to secure a place. It is necessary to visit the school in person and take part in the school tour before registering your child.

Exit Results: The school provides a list of senior school places and scholarships awarded to all parents visiting the school and on their website. Common destinations are the Forest School, the City of London School, Highgate, Francis Holland, Chigwell, Colfe's and Blackheath High School. It also sends some leavers to the nearby Mossbourne Academy, and the opening of two new secondary free schools nearby (Hackney New School and the East London Science School) might well draw more pupils in the future.
Further resources: