7 Minster Road, West Hampstead, London NW2 3SD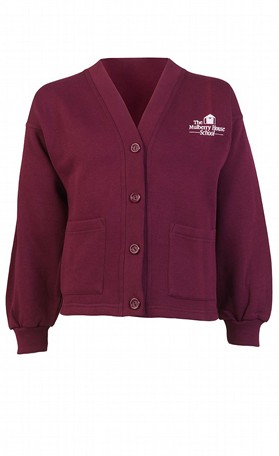 Profile: Located in West Hampstead, Mulberry House is a co-educational nursery and pre-prep school for children aged 2 to 7. It prepares children for 4+ as well as 7+ assessments and has about 215 pupils on roll. I came across this school when I searched for pre-preps that did well in placing children to the North London Collegiate School, and it is also known for having a good record placing boys into UCS and Highgate at 7+ exams. Being a combined nursery and pre-prep, the school caters very well to working parents, opening 47 weeks per year and offering childcare from 8am to 5.45 pm (obviously, parents do not have to use those extended opening times – pre-prep children attend a minimum of 40 weeks per year from 9 am to 3.30pm). The school has been rated "Excellent" in all areas in a recent inspection by the ISI (March 2017).
The school is so sure of its educational programme that it assures prospective parents they have a very high chance of getting their top two choices if their children start here aged 2. Given its success, some people comment that children are introduced to formal school work in the form of early reading, writing and numeracy skills very early on. One parent even claimed the nursery children already learn their times tables here, although we have no way to check if this is true!
The school has recently expanded and now has a 2 form intake into their Reception, Year 1 and Year 2 classes. As a result, there may be a couple of Reception and Year 1 places in this usually highly oversubscribed school.
Admissions: Parents need to attend an Open Evening before registering their child. Early registration is highly recommended. Children can start following their 2nd birthday. More information on registering can be found here.
Exit Results: Mulberry House School does not publish numbers per school on its website, but a list of schools that offered places to Mulberry House leavers in 2016 include all the top North London schools, such as UCS, Highgate, North London Collegiate School, Haberdasher Aske's School for Boys, Haberdasher Aske's School for Girls, as well as top Central London such as Wetherby Prep and Westminster Under. In 2016, 6 girls got into NLCS at 4+ and a further 3 at 7+. 2 got into SHHS at 4+ and a further 5 at 7+. 3 girls were offered places at City at 7+. Among the boys, 3 were offered places at Habs, 3 at Colet Court, 1 at Westminster Under. 9 boys were offered 7+ places by UCS. Parents have to choose if they are staying until 4+ only or 7+ when they apply for a nursery place.
2018 has been another brilliant year for the boys and girls at MHS. Highlights include 8 offers from Habs Girls, 4 offers Habs Boys, 9 offers from Highgate ,9 offers from NLCS, 5 offers from UCS, 4 offers SHHS, 3 boys to St Paul's Junior and 2 girls to City of London School for Girls.