One Waverley Place, London NW8 0NP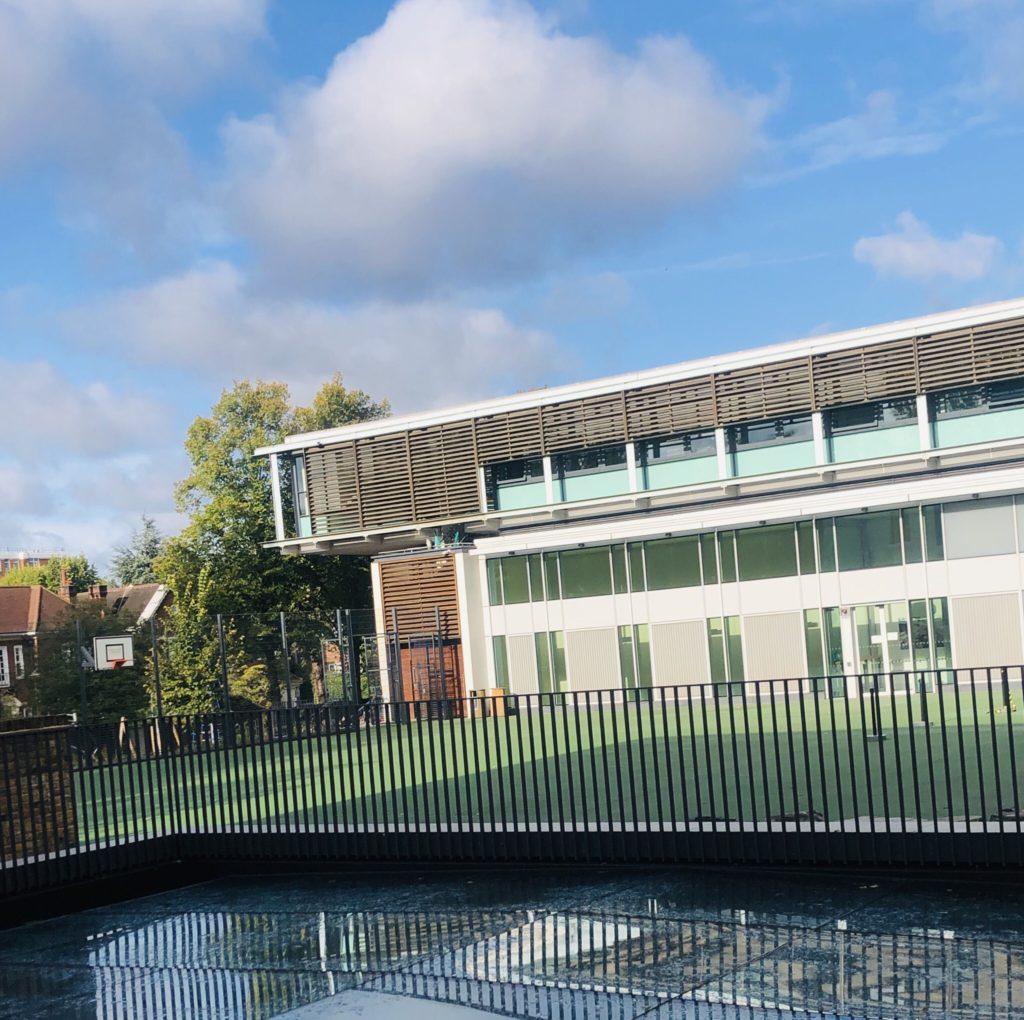 Profile: The American School in London (ASL) was founded in 1951 by Stephen L. Eckard, an American journalist and former teacher living in London. Mr. Eckard was working for the North American Service of the BBC when several co-workers encouraged him to start a school that followed an American curriculum. The School began with 13 students, and all classes took place in his Knightsbridge flat. Nowadays, ASL educates 1,400 students representing 70 countries in impressive facilities in St John's Wood. The school is considered by many to have the best facilities of any London school, boasting a Community Arts Building (opened in January 2016), an underground Aquatic & Fitness Center with a 6-lane, 25-meter swimming pool, fitness center and multipurpose instruction space and a design lab. Core values taught are Respect, Responsibility, Kindness, Integrity and the Courage to Act.
The school admits boys and girls between the ages of 4 and 18. The curriculum is modern and progressive compared to British prep schools, with a strong emphasis on learning through inquiry and investigation. According to the school, "inquiry-based education encourages curiosity, creativity and collaboration, skills critical today for the entrepreneurs, engineers and designers of tomorrow".
Going further up the school, the high school curriculum offers impressive optionality (available courses include World Civilizations, US history, Arabic, Chinese, Engineering, Macroeconomics, Russian Literature, Shakespeare, Game Design and App Development, Acting, to name a few), with the overarching emphasis on teaching each student to present ideas clearly and effectively, orally and in writing, understand and apply quantitative reasoning, and to think analytically and solve problems.
Tuition fees are higher than at any other London day school (currently
£28,200 annually for Lower School, rising to £32,650 for High School), but financial aid is available for families who would not otherwise be able to send their children to this school. The school runs regular open days, as well as information evenings ofr applicants interested in financial aid.
Admissions: Applications for August entry should be submitted by 15 January of the same year. Supporting documents (teacher references, school reports, standardised scores) need to be added by 31 January at the latest. The bigger intakes are for pre-K (Reception equivalent), Kindergarten (Year 1 equivalent) and Grade 6 (Year 7 equivalent), but students can join any year group, provided spaces become available. Although the school is selective, the admissions committee takes a holistic view of the child, taking into account school reports, teacher recommendations, parental statements, standardised scores, applicant statements, diversity considerations and a wide range of other factors. As such, it is hard to predict the outcome of each application, but the main advice is to ensure application by the deadline, as late applicants have a far lower chance of being admitted. Standardised scores are only required from Grade 5 upwards.
University destinations: given its diversity and outlook, students move on to a wide variety of universities globally, with the majority headed to the US. Over the last three years, ASL students have left for Boston University, Brown University, Caltech, Carnegie Mellon, Cornell, Tufts, UCLA, Harvard, University of Chicago and many others. Canadian destinations included McGill, Queen's University, University of Toronto. Popular UK destinations are UCL, Imperial, Goldsmith's College, King's College London, SOAS, St Andrews, Edinburgh, Exeter, Oxford and Cambridge, among others. Students applying for UK universities have to take Advanced Placement courses, which count as equivalents to A-Levels. US applicants take the SAT exam on top of their coursework.