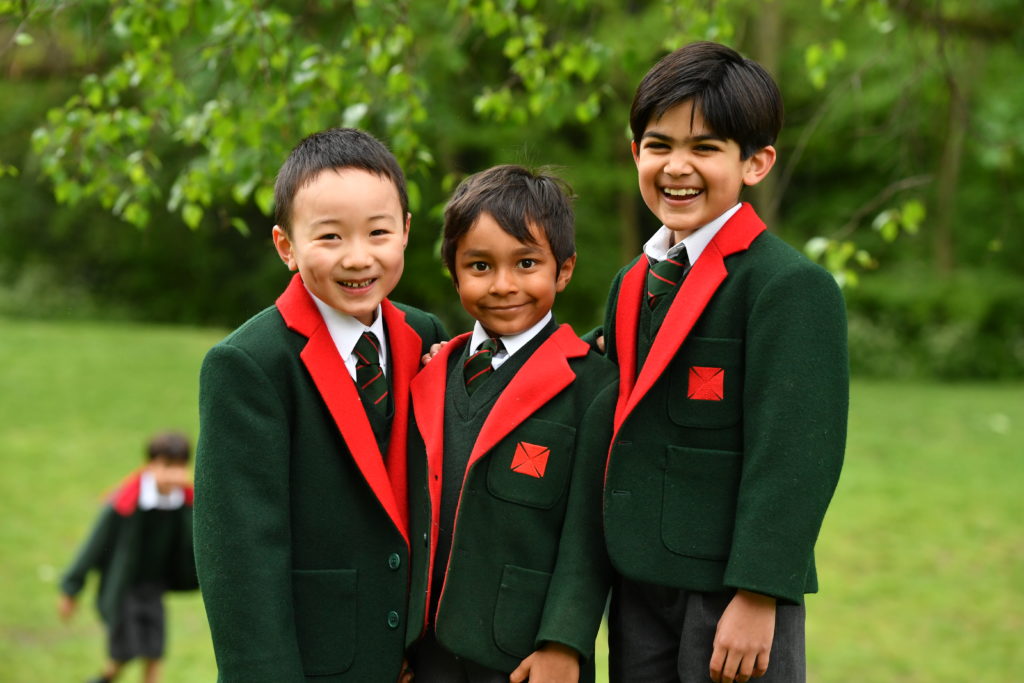 Eaton House Belgravia, 3 – 5 Eaton Gate, London SW1W 9BA
Profile: Eaton House Belgravia is a historic academic school for boys, founded in 1897. It is formed of a co-educational nursery (for ages 2-4) and pre-prep and prep school for boys aged 4-11. The school is notably non-selective at its nursery and reception admission points and prepares boys for the 7+/8+/11+ exams for entry into leading preparatory schools, such as Westminster Under and St Paul's Junior. The pupils' traditional green and red blazers are a familiar site to locals, however, the school draws its pupils from the wider area of Westminster, Kensington & Chelsea and Fulham.
The school's exit results suggest that it the school does a very good job in placing its boys into highly competitive preparatory schools in the 7+/8+ exams. From 2010 to 2022, 24% of leavers have moved on to Westminster, St Paul's or King College Wimbledon. It is known as academically thorough and rigorous. The school offers a 3Rs curriculum and plenty of extras, with a highly academic approach that encourages fluid thinking. Boys work hard in short bursts in the morning. In the afternoon, games are followed by clubs and activities such as football, cookery, coding and Spanish.
In the Reception year, boys are separated into classes based on their date of birth. From Year 1 to 3, daily reflective setting is employed to ensure that each boy gains a full understanding of Maths and English. From Year 4 onwards, boys benefit from very small class numbers, so they are not separated into sets. Homework is more or less set from the very first days of Reception, and parents report boys progress very quickly here.
The school has recently announced that Mark Snell, previously of Wetherby School in Notting Hill, will take over the Headship from September 2023.
Mr Snell was Head of Mathematics at Eaton House The Manor in 1994, before moving to teach at Westminster Under and King's College Junior School. He initially joined Wetherby School as Deputy Head, before taking on the Headship in 2008. As Eaton House Schools celebrate their 125th year, they look forward to Mr Snell taking Eaton House Belgravia into the next phase of its history.
Eaton House Belgravia continues to prepare the right boys for 7+ / 8+ examinations at highly selective London schools, but now also offers continuity until 11+ (or 13+ at its sister school Eaton House the The Manor Prep in Clapham) for those who want or need it.
The profile of families is very diverse and international, given its location. Ambitious parents obviously love this school, but some say it is best suited to boys who can cope with a demanding syllabus. Even so, there is a great deal of support given to boys who may be struggling with particular aspects of the curriculum, ensuring that all move forwards positively towards their 7+ and 8+ examinations. There are three small outdoor spaces, so boys are taken to nearby parks and sports centres for physical activity and extra-curricular activities.
Admissions:
Nursery and Reception
Entrance to Nursery at 2+, and Reception at 4+, is non-selective. Registration is accepted from birth and early application is advised. Pupils are welcomed to the Nursery in the September following their second birthday. The majority of Nursery pupils go on to attend Reception, where they are joined by those who register for 4+ entry.
Years 1 to 6
Children registered to join Eaton House Belgravia after the initial Reception entry point will be invited to visit the school for an admissions assessment before a place can be offered (subject to availability). Prospective pupils are asked to complete a formal 8+ assessment for external entry into Year 4.
Exit Results: Boys can take the 7+, 8+ or 11+ exams for entry into leading preparatory schools. The school lists the following leavers' destinations in the Exam Results section of its website, which suggests very good success in placing their boys to London's most selective preparatory schools. A considerable share of boys move on to St Paul's Junior, Westminster Under and Sussex House, with some off to King's College Wimbledon and Latymer Prep. For the rest of the boys, Eaton House the Manor in Clapham, Westminster Cathedral Choir School, Wetherby Prep and Dulwich College are common destinations.
If you would like to visit Eaton House Belgravia please book an Open House here. To learn more, contact Miss Sam Fielding, Head of Admissions, on 020 3917 5050.

Further resources