58 Clapham Common North Side, London, SW4 9RU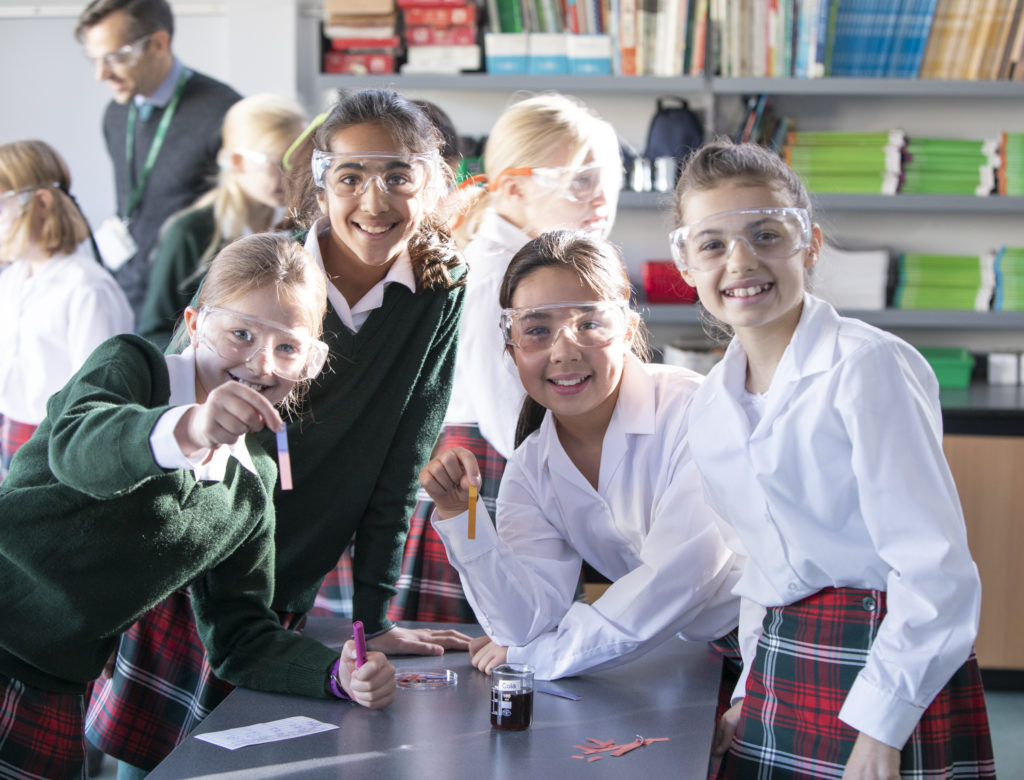 Profile: Eaton House The Manor Girls' School is formed of a co-educational nursery (for ages 2-4) and prep school for girls aged 4-11. The school is notably non-selective at its Nursery and Reception admission points and prepares pupils for 11+ exams for entry into top senior schools, including St Paul's Girls' School, James Allen's Girls' School, Godolphin & Latymer and Wycombe Abbey. Set directly opposite Clapham Common, the school draws pupils from wide area of South West London and beyond.
The school is highly academic, priding itself on a philosophy of 'the sky is the limit learning.' Beyond the core curriculum of literacy and numeracy, an equal emphasis is given to the arts and STEM subjects. Each girl is also encouraged to pursue her interests through an increasingly co-curricular attitude to learning and a sophisticated range of extracurricular activities that include yoga and debating.
Pupils benefit from a layered wellbeing network. The House system and form tutors provide ongoing support for each girl in their class, getting to know them on an individual level, whilst new pupils are helped to settle in by their individual 'big sisters'.
In September 2022, the previous Headmaster Mr Oliver Snowball left Eaton House The Manor Girls' School to take up Headship at St Paul's Juniors. He has been replaced by the impressive Mrs Claire Fildes, who has held the position of Deputy Head at Bute House School for the last five years. Bute House has an outstanding reputation for being one of the biggest feeders to St Paul's Girls'. Therefore, Mrs Fildes knowledge of the examination entry requirements top schools such as St Paul's Girls' School, will be of great benefit to Eaton House The Manor Girls' School.
Eaton House The Girls' School is located on the same extensive 1.5 acre premises as Eaton House The Manor Boys' School, making it possible for siblings to enjoy the benefits of a single sex education on one site. In their 2022 report, the Independent Schools Inspectorate found both Eaton House The Manor Girls' and Boys' Schools to be 'Excellent' in all areas, which include "the quality of pupils' academic and other achievements" and "the quality of pupils' personal development".
Admissions: Eaton House The Manor Girls' School does operate a sibling policy but, due to space restriction, no guarantee is made to offer every sibling a definite place.
Nursery and Reception
Entrance to the Nursery at 2+, and Reception at 4+, is non-selective. Registration is accepted from birth and early application is advised. Pupils are welcomed to the Nursery in the September following their second birthday. The majority of Nursery pupils go on to attend Reception, where they are joined by those who register for 4+ entry.
Years 1 to 6
Children registered to join Eaton House The Manor Girls' School after the initial Reception entry point will be invited to visit the school for an admissions assessment before a place can be offered (subject to availability). Prospective pupils are asked to complete a formal 8+ assessment for external entry into Year 4.
Exit Results: Though a relatively new school, Eaton House The Manor Girls' School is going from strength to strength, with 30 scholarships for 2022 — including academic scholarships to James Allen's Girls' School (JAGS), Cheltenham Ladies College, Streatham and Clapham High School and more. In general, the most popular destination schools have thus far been James Allen's Girls' School (JAGS) in Dulwich and Woldingham School, with 27% of leavers moving on to these schools since 2013. For the rest of the girls, the majority go on to other top senior schools, including St Paul's Girl's, Wycombe Abbey, Alleyn's School, Francis Holland, Benenden, and Streatham & Clapham High School. The school is very transparent about their results; you can read a full list of their results from the last three years here.
If you would like to visit Eaton House The Manor Girls' School please book an Open House here. To learn more, contact Miss Sam Feilding, Head of Admissions, on 020 3917 5050.