11 Frogmore, Wandsworth SW18 1HW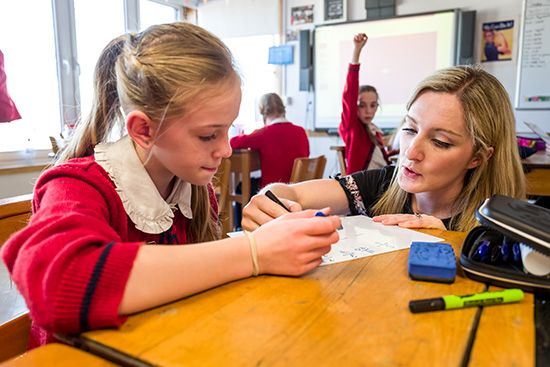 Profile: The Roche School is an independent, co-educational prep school of about 280 pupils near the Wandsworth end of Putney Bridge Road with nursery schools there, and in East Putney.
The Roche School aims to give its pupils a sound and wide-ranging education in a pleasant and homely atmosphere. The classes are small (usually 16 – 18 children per class with one teacher and a teaching assistant) and they are careful to ensure that each child receives the attention and the level of teaching they need in order to make sure progress.
Pupils encounter a wide range of disciplines in sport, art, music, drama and computing as well as in aspects of science and history so that they can develop their own particular talents and interests. Pupils have regular practice and training in team sports at the nearby grounds between the river and Putney Bridge Road and in addition there are optional clubs in these sports and in swimming, judo, drama, art and chess.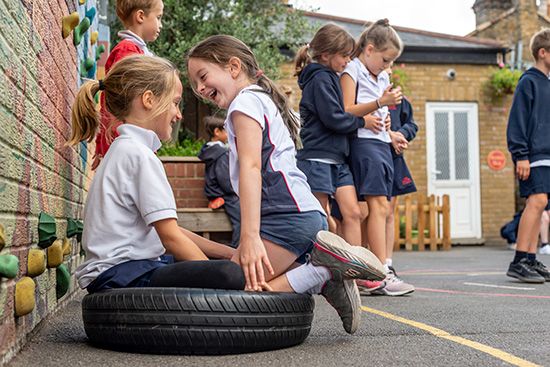 An exciting new development at The Roche School is that it will offer a Spanish Bilingual Stream in Reception in addition to main school classes from September 2022. Mornings in the Spanish stream will consist of the same curriculum in English as the English Reception, and afternoons will involve National Curriculum-based lessons in Spanish, delivered by a fully qualified teacher with in-depth Spanish fluency. The traditional English stream will continue to be available for Reception entry. More information on the bilingual stream can be found here.
Admissions: Parents are encouraged to visit the school by attending an open morning or making an individual appointment for a tour. For the nursery intake, registration is recommended as soon as possible after birth and places are allocated based on date of registration. Children typically progress from the nursery school to the main school. Parents can also register their child for Reception (4+) entry, and places will be offered based on date of registration about a year before entry. In higher years, parents can apply for occasional places that are allocated following an assessment to ensure the school can meet the needs of the child effectively.
Exit Results: Particularly for a non-selective prep school, the school's results are impressive. Most children stay till 11+ (with the exception of a few 10+ leavers to Whitgift and Emanuel), and co-educational secondary schools (Emanuel School, Kingston Grammar School and Ibstock School) are particularly popular onwards destinations. Additional 11+ destinations are Putney High School, Wimbledon High School, Latymer Upper School, Dulwich College, Epsom College, Whitgift, Royal Russell, JAGS and Alleyn's.
Further Resources