1 Loudoun Road, London NW8 0LH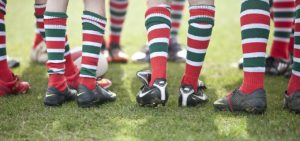 Profile: Established in St John's Wood in 1905, Arnold House is a traditional boys' preparatory school that is known for a well rounded education, well connected parents and strong links to the top public schools in the country. The school is known for good pastoral care and a wide range of opportunities for personal development. It has particular strengths in music, where 100 pupils successfully passed Associated Board examinations with one in eight gaining distinctions and over a third gaining merits. A small number of boys were selected to sing in the New London Children's Choir, with others playing instruments with the London Schools' Symphony Orchestra. It is also very strong in sports such as football and cricket. North London mums tell me that the ultimate dream of many local parents is to have their son at Arnold House and their daughter at South Hampstead High School.
Unlike some of the other highly selective prep schools nearby, the school operates a sibling policy and provides SEN support. After 15 years at the school, current Headmaster Viv Thomas will retire at the end of the Summer Term. Mr Giles Tollit has been appointed to the post of Head of Arnold House School with effect from 1st September 2021. Giles Tollit is currently in his tenth year as the Headmaster of Horris Hill, a leading boys' boarding prep school in Berkshire.
Admissions: Until recently, Arnold House did not have a Reception class but admitted boys a year later, aged 5+ straight into Year 1. This has recently changed, as the school will admit boys instead at 3+ into Pre-Reception following a 'Get to Know You Session'.
It is an oversubscribed school that favours siblings and boys whose fathers attended the school. Arnold House admits two classes of 18-19 boys each year. Although many North London parents go to great lengths to get their sons into this school (selecting the "right" nursery, networking, even hiring tutors), the school does mainly look for "the right parents" who are involved in their child's education and have high aspirations.
The entry process is as follows:
1. The main point of entry to Arnold House is as age 3+ years in Pre-Reception. Boys should have had their 3rd birthday by September 1st in the year of entry.
2. Registrations are accepted before your son's second birthday. Registrations will be considered subject to availability and the admission requirements of the School at the time when places are offered.
3. The Registrar will invite you to attend an open evening the year before your son's proposed date of entry. Boys who are registered at 3+ will visit Arnold House when they are approaching their third birthday for a brief and informal 'Get to Know You Session'.
Whilst places are not guaranteed, younger siblings, whose parents remain fully committed to the ethos and values of the School are looked upon favourably, as are the sons of Arnold House old boys.
Please email the Registrar (registrar@arnoldhouse.co.uk) to obtain an application form and further information. Please give your name, your postal address, your son's name and his date of birth.
Importantly, the school currently offers bursaries of up to 100% of school fees for boys in Year 5, 6 and 7. It aims to enable more able boys to benefit from its outstanding education regardless of their parents' means.
Exit Results: 
The highest number of boys in the last ten years have moved on to St Paul's, Westminster, UCS, Mill Hill, City of London, Eton (in that order). A wide range of boarding schools are also popular (Radley, Rugby, Bradfield, Charterhouse, Tonbridge, Harrow, Winchester and others). Full results from 2010 – 2022 can be found here. In 2022, 4 boys went to Eton, 4 to St Paul's, 3 to Westminster, 3 to UCS, 2 to Whitgift and 1 to City of London. Most of the remaining boys moved on to other boarding schools.
Further resources: