61 Portland Place, London W1B 1QP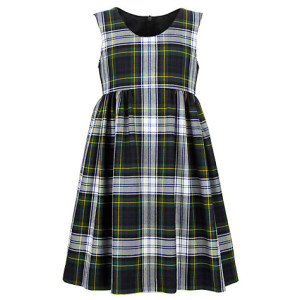 Profile: Queen's College Prep is a nurturing independent prep school for girls aged 4 – 11 located on Portland Place near Regent's Park and the well known Langham Hotel. It is linked to the senior school Queen's College but prepares girls for 11+ entry at many of the leading North London schools. Pastoral care and social-emotional development is a strong priority at this school, as a result of which girls benefit from a happy and kind environment. The school's ethos strongly emphasises a home away from home atmosphere in which the girls can thrive personally and hence academically. There is a very wide range of extracurricular activities at the school that include Yoga, Knitting, Scottish dancing, Maths, Origami, Art Club, Chess, Spanish, Music and Movement and Fit Club among many others.
The school has been praised for its academic standards and its nurturing atmosphere by the Independent Schools Inspectorate – not all parents agree with the view that academic standards are high enough though, and some end up leaving for more competitive girls' schools at 7+. It is probably not the right school for very pushy tiger parents, but for those who want their children to be happy and well cared for first and foremost, and go to the senior school that is right for them.
That is not to say that academic standards are not high: children progress swiftly at this school, and the top students move on to highly competitive senior schools, such as St Paul's, City of London Girls School (most parents' favourite at this school), Francis Holland, or South Hampstead High School.
Admissions
Admission into all years (with the exception of the Reception classes) at Queen's College Preparatory School, is by assessment. For entry into the Reception class, there is no formal assessment of the child but entry will involve a parental interview with the Headmistress to ensure the parents understand the ethos and approach of the school. Further details on the admissions procedures can be found here. Some girls leave at 7+, which could open up opportunities for external applicants.
Exit Results Girls sit the 11+ exam and are prepared intensively for it. In 2018, the 31 girls in Year 6 received offers from the following senior schools, among others:
Channing 13
City of London School for Girls 7
Francis Holland Clarence Gate 9
Godolphin and Latymer 7
More House 7
North London Collegiate School 2
Queen's College 26
Queen's Gate 4
South Hampstead High School 7
St Paul's Girls 1
Surbiton High 1
Further resources: