25 St Edmund's Terrace, St John's Wood NW8 7PY
Profile: Saint Christina's School is an inclusive and nurturing nursery and preparatory school for girls and boys aged 3 -11 located very close to Regent's Park and Primrose Hill in St John's Wood. It is known for excellent pastoral care and personal development along with rigorous focus on traditional skills in literacy and numeracy. It is explicitly not a hothouse and aims to provide a happy home away from home and a friendly community for children and their parents.
The school has a Catholic ethos but is open to children of all faiths. Children are taught to be respectful, welcoming and helpful, and parents are very much welcomed to take part in the school community. A big plus of the school is its beautiful playground and light space, which offers the children plenty of opportunity to play and explore in the early years.
Saint Christina's School offers a mini-bus service that reaches as far as Golders Green and Hampstead Garden Suburb, which might be of interest to many parents worried about the school run.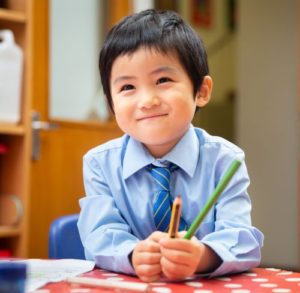 Admissions: Admission at 3+ is non-selective and is based on date of registration, although Catholic children are prioritised in the admissions process. But children of other faiths certainly are welcomed at the school, as long as they register early enough. Up to a third of the children at the school currently have other faiths.
Exit Results: Boys and girls are prepared for 11+ entry to a variety of secondary schools. Most common destinations are Francis Holland, City of London School for Girls, South Hampstead High School, Channing, North London Collegiate School, Highgate, Latymer Upper. Full results can be viewed here.
Further resources: