4 The Vale, London SW3 6AH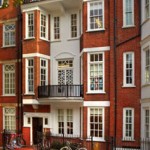 Overview: Cameron Vale School is a co-educational nursery and and prep school in Chelsea for children aged 2 to 11 years.
Its newly opened Chelsea Nursery is a co-educational nursery for children aged between 2 and 4 ½ years old, which is open from 7:30am to 6pm, 50 weeks of the year – ideal for a one-stop drop school run! Its mission is to support each child to reach their full potential and develop a lifelong love of learning, ensuring that every child is happy and confident. The nursery values the importance of parental involvement in the nursery environment and aims to create successful partnerships between school and its families.
Cameron Vale School for children aged 4 – 11 is a small prep school with an intake of only 20 children per year, many of whom are siblings. It has a friendly family atmosphere and tries to provide a happy learning environment. Reception classrooms are laid out with comfortable rugs, and there is a children's library for the pupils to read at their own leisure. The school also runs many charity and social events, making children and parents alike part of the community. Regarding extra-curriculars, it offers a wide range of afterschool clubs, of which the Karate club is notable in that it offers boys and girls the opportunity to take up grading, advancing to high levels during their time at school.
Bridget Saul was appointed new Headmistress of Cameron Vale School in 2020. She holds an MA in Education, awarded with Distinction, from King's College, London, a PGCE from the University of Oxford and a BA in French with Italian from the University of London. Bridget begun her career at Tettenhall College in the West Midlands before moving to Thomas's Battersea for thirteen years. Most recently, Bridget has been Headteacher at Wandsworth Prep School. What attracted Bridget to Cameron Vale, is the warm and nurturing atmosphere and reputation as a family orientated school. Bridget has always believed that the prep school years are particularly special, where children should be given the opportunity to explore their interests and talents, with pastoral care which allows for each child to be known as an individual and their emerging personalities and strengths cherished and developed.
Admissions: Cameron House School is a very popular school and oversubscribed due to its small size. For an intake of 20, you can expect that at least 10 spaces will be taken by siblings, and north of 200 children will be registered for assessment for the remaining places. You need to send in a registration form to obtain an appointment to visit the school. According to the school, admissions decisions for the Reception class are made by
informal group assessment in the Spring Term prior to September entry. Children are invited to attend an afternoon in a group of approximately 12 children with three Cameron House staff members.
The school generally likes to choose families who really care about this school and send a personal letter to the Head explaining why. In recent years, many children have come from Chelsea Pre-Prep nursery, which is located close by.

Exit Results: Some London preps do not publish exact numbers on the secondary schools their pupils get into on their website, and Cameron House is one of these.
The school website states the following:
At 11, boys go on to a range of schools including: Latymer Upper, Alleyn's, Dulwich, Emanuel, Colet Court, City of London, Westminster Under, Harrodian, Ibstock Place and other day and boarding schools. Girls move onto schools such as St Paul's, Godolphin and Latymer, City of London, Putney High, Francis Holland, Queen's Gate, Harrodian, Queen's College and Latymer Upper, as well as a number of day and boarding schools.
In 2018, Cameron House 11+ offers include places at the following schools:
City of London School for Girls
Dulwich College
Eaton Square Upper School
Emanuel
Francis Holland, SW1
Holland Park School
Kew House School
King's College Wimbledon
Latymer Upper
Queen's Gate
St. James Senior School
Wetherby Senior
Further resources: