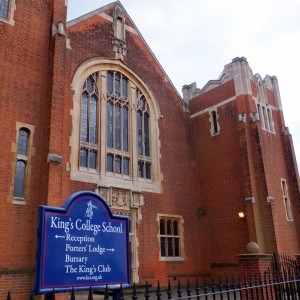 GCSE results for 2015 are out and the usual suspects in the top 5 are dominating the league table again. A few schools have shot up the ranking quite markedly, such as Highgate and Wimbledon High School. UCS in Hampstead just narrowly missed out on a spot in the top 20.
The below ranking is based on the % of A* among all GCSE entries of the school. Why A* and not the more common ranking based on A-A*? Because there is a big difference between getting an A or an A* in terms of the mastery of the subject that is required, so only the percentage of A* gives us the true picture of the highest performing schools.
Ranking based on A-Levels becomes trickier because a) there is a big difference in the number of subjects chosen by pupils at this stage, enabling a school that limits pupils to three or four A-Level subjects in their chosen subjects to outperform schools that encourage a broader and more challenging selection of subjects and b) at the Sixth Form level, some top schools offer the IB as well as the A-Level, which makes it hard to know what reflects a particular school and what reflects only the subsegment of pupils who choose the A-Level rather than the IB, and lastly c) more and more schools have an additional intake of pupils into their Sixth Form based on GCSE results, so top schools can cream of the best candidates from other schools. Boys' schools such as Westminster and King's College now admit girls into their co-ed Sixth Forms, which means their A-level results only show the final outcome of the co-ed cohort, some of which have only been at the school for two years.
With that in mind, here are the top 20 senior schools in London by GCSE results 2015:
| | | | |
| --- | --- | --- | --- |
| Rank | School | % A* | Gender |
| 1 | St Paul's Girls' School | 88.5 | Girls |
| 2 | Westminster School | 83.7 | Boys |
| 3 | St Paul's School | 82.3 | Boys |
| 4 | North London Collegiate School | 82.1 | Girls |
| 5 | King's College School, Wimbledon | 82.0 | Boys |
| 6 | City of London School For Girls | 76.9 | Girls |
| 7 | City of London School | 72.9 | Boys |
| 8 | Wimbledon High School GDST | 72.1 | Girls |
| 9 | Godolphin and Latymer School | 71.6 | Girls |
| 10 | Haberdasher Aske's Girls' | 70.8 | Girls |
| 11 | Haberdashers' Aske's Boys | 70.0 | Boys |
| 12 | Henrietta Barnett School | 69.2 | Girls |
| 13 | Latymer Upper School | 68.4 | Co-ed |
| 14 | James Allen's Girls' School | 67.1 | Girls |
| 15 | Lady Eleanor Holles School | 67.1 | Girls |
| 16 | Highgate | 66.08 | Co-ed |
| 17 | Hampton School | 65.61 | Boys |
| 18 | South Hampstead High School | 64.5 | Girls |
| 19 | Alleyn's School, Dulwich | 64.2 | Co-ed |
| 20 | Tiffin Girls' School | 61.5 | Girls |