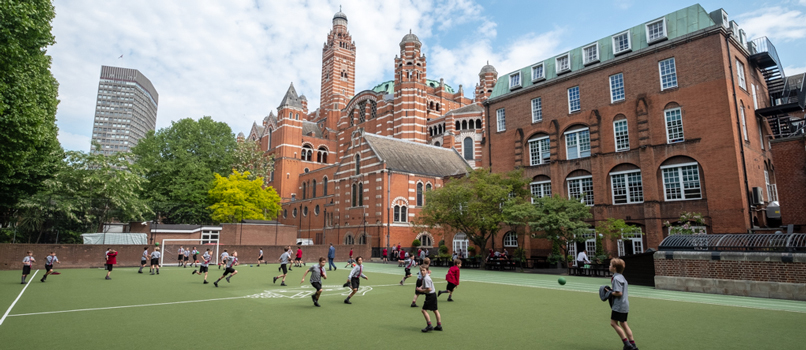 Here we are, 9 months into the pandemic, and perhaps predictably, the absurdity of testing thousands of 6 to 10 year olds just after the Christmas holidays is becoming apparent to all. The wisest schools shifted their exams to the autumn term (7+ and some 8+ in person, 11+ online via ISEB or CEM pre-test), others optimistically insisted until a few days ago that they would invite hundreds of candidates into their schools in January to sit tests in person. Slowly but surely, even the most optimistic schools abandoned this plan in the end.
The London Consortium Exam has been scrapped altogether, and selection will now be based on school reports and CAT scores supplied by the prep and primary schools. St Paul's Girls' School have cancelled their 11+ exam for those candidates who passed the pre-test and replaced it with longer and more thorough Zoom interviews. Some of the co-educational schools such as Emanuel School, Kingston Grammar School and Ibstock Place School seem to have opted for online invigilated 11+ exams. Parent feedback is, however, that the Zoom servers did not survive more than a few minutes of "online invigilation", which had to be abandoned altogether at some schools as a result!
In the 7+/8+ age groups, there is still some confusion, with St Paul's Junior and KCS Wimbledon, for example, having finished their process in the autumn term, while other prep schools have had to cancel their January exams, initially postponing them, but now realising that they will not happen in late January either. These exams will now likely move online as well, or be replaced by school reports altogether.
Very likely, school reports will matter more than ever this year, which also means relationships between pre-preps and preps as well as preps and senior schools will be more important than ever. What should those lucky enough not to be sitting exams this year but planning for exams next year take away from this situation? My advice would be to have a good relationship with your current school and let them know what your plans are. In addition, since schools would unlikely want to face the same chaos again next year, the ISEB Pre-Test or other forms of standardised online assessments might become more widely used even among girls' schools and co-educational schools going forward.
Lastly, don't rely on tutors who claim they can prepare your child for a particular school using an allegedly unique format. Exam formats can change from one day to the next. Make sure your child has very solid basics in English and Maths, reads widely, practices reasoning tests, has good general knowledge and a wide range of interests, can speak elaborately about a broad range of topics, and make sure they practice problem-solving. That means, get them used to tackling problems or formats that they haven't seen before. It is not helpful to focus on a particular format that you think your target senior school will use. This year more than any, it is not only the tutors or parents who don't know which format exams will take next year, even the schools might not know until a week before the exam. So keep an open mind, some things might go back to normal next year, but I expect some changes to remain going forward. My expectation is that over time, inviting hundreds of children in for maths testing in person will be seen as unnecessary if prescreening can be done online at the prep school.