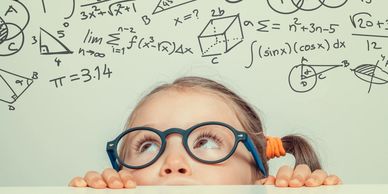 The Shine Academy is excited to announce that it will offer Shine 7+ and 8+ programmes from Summer term (April 2022). These will comprise 1.5 hour sessions every weekend during term time. These sessions will aim to reinforce a strong maths foundation and to stretch the children to the right level for their upcoming 7+ and 8+ exams.
The following time slots for Y1 and Y2 groups next term are currently available:
Shine 7+ Programme, for Y1 children:
9:00 – 10:30AM on Saturdays
10:45AM – 12:15PM on Sundays
Shine 8+ Programme, for Y2 children:
11:15 – 12:45 on Saturdays
11:15 – 12:45 on Sundays
A Brief Introduction to The Shine Academy:
The Shine Academy is an accelerated learning programme focused on improving our children's intellectual and cognitive skills in maths. The Shine programme is highly structured and systematic based on Shanghai maths teaching methodologies adapted for the UK curriculum.
The Shine programme is based on weekly weekend sessions during term time, delivered in small groups of c. 6 children. For KS1 students, our sessions are 1.5 hours long and for our KS2 students it is 2 hours long.
There are groups across all year groups for primary schools: Y1 and Y2 are mainly for those who are going to sit 7+ and 8+, and Year 3-5 programme is focused on building the children's mathematical mindset, stretch and challenge their maths abilities and prepare them for 11+ exams and secondary schools.
The Shine Academy offers one free trial session for new students. If you're interested in trying the Shine programme for your child, please contact them via the 'contact us' link on The Shine Academy website.