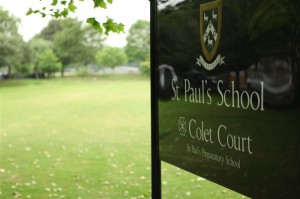 Friends, readers and clients often ask me if you really have to sign up to all the nurseries and private schools at birth. In recent years, this is becoming a very popular topic among education journalists as well (see here for my recent press coverage). In conversations with journalists, I always give them a very accurate, down to earth picture about the school scene and tell them that with a few notable exceptions, it is absolutely not necessary to sign up on the day of birth, and that it is arguably not even the best nurseries or schools that require immediate registration (at least if you agree that selecting only those children whose parents register them at – or before! – birth is the best strategy for selecting your most able pupils).
But then, the story they write is always the same – journalists love stories about crazy private school parents, and that's why only the exceptions are reported, adding to the hysteria and making the problem worse. As I told one of the journalists recently, it might not have been true that you really needed to sign up at birth at most places a few years ago, but of course, if enough journalists write about it, freaking everyone out in the process, it might well become reality in the end.
So let me tell you the real story here, since the newspapers find the truth too boring. The truth is that there are less than a handful of nurseries and schools where you can even apply before the child is born and where this would provide an advantage (off the top of my head, Broadhurst School in Hampstead, the Gatehouse School in Tower Hamlets and the Little Jungle nursery in East Dulwich). Almost all other nurseries accept registrations from birth only, and even at the outstanding and very popular ones listed in my overview of top nurseries in London, you would be absolutely fine if you registered your child sometime when they are three or six months old, even much later for many of them (at least if you are happy with an afternoon place – morning places tend to get taken up more quickly). Notable exceptions are the Acorn Nursery in Notting Hill, where I would advise anyone to register asap (if interested) and the Falkner House nursery in South Kensington, where parents are advised to register within a week of birth if possible (once this is written down here, of course the time window could shrink further – it does help that Falkner House is opening a second nursery around Earl's Court in September 2017!).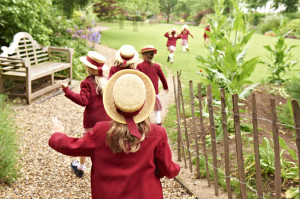 At prep schools, early registration is even less important, since most select their children via competitive assessment, not by date of registration. Wetherby Pre-prep for boys and Pembridge Hall for girls are the famous exceptions, where immediate registration is indeed helpful, but beyond those two, I can't think of any school that would require you to apply at birth. The Hall in Hampstead and Ravenscourt Park Prep require registration by the 1st birthday, and a few oversubscribed selective prep schools only accept 150 – 200 applications before they close their lists (Thomas's Battersea, Falkner House, Thomas's Kensington, St Paul's Cathedral School, for example), so you should not leave it for too long, but again, if you get it done by your child's 1st birthday (a few months earlier for summer borns), you will usually be absolutely fine.
Some schools have specific time windows during which you can apply. At Arnold House, you need to apply between your son's 1st and 2nd birthday, at Highgate, you will need to apply between March and May the year before 3+ entry, at South Hampstead High School, in the September two years before entry, at North London Collegiate School, it is between May and November the year before entry, and at Wimbledon High School you can only apply from April the year before entry, for example. Interestingly then, at many of the top prep schools, you are not even allowed to apply before your child is 2 years old! These schools only want relevant applications by informed parents who have made up their minds, they are not trying to collect registration fees from families who might well have moved away or lost interest in the school by the time the 4+ assessments come around.
So if you are reading this when your child is already six months old (or two or three years old, for that matter), don't despair just yet, at 80-90% of the nurseries and schools profiled on this page, it is certainly still worth trying for a place.
Now that we have covered nurseries and prep schools, of course you may wonder if it is any different for the really sought after senior schools, such as St Paul's Girls' School, Westminster School or Eton. Again, timelines differ, and you generally need to apply earlier for boarding schools than for London Day Schools, but you certainly don't need to apply for Colet Court or Westminster Under before your child is 5 (at the earliest), and for senior schools, you can wait much longer. Senior schools that require a a pre-test in Year 6 would usually require registration by the end of Year 5, but that shows you again that it is nothing to worry about when your child is a toddler or just starting Reception.
Of course, registering is only one aspect, the more difficult part is actually getting in! If you talk about the top 10 or top 20 schools in London, they are indeed highly oversubscribed, but this is also a result of the fact that everyone wants to get into the same old schools. Schools like Westminster, City or St Paul's are supposed to be aimed at the top 2% or top 5% of pupils, but of course the top 30-40% apply and try to get in there, which is why you can find 5 or even 10 applicants per place at many sought after schools. The number of applicants per place at grammar schools is actually far worse even than at private schools, since they are free and attract a far wider range of the population. The Henrietta Barnett School, for example, receives 2,000 applicants for 93 places these days (interestingly, in 2007 the number was only 1,200, which shows you how much worse it has become). It is only slightly better at the Tiffin Boys' School and Tiffin Girls' School, which receive about 12 applicants per place. This should almost make you think getting into City or SPGS with only 800-1,000 applicants is a walk in the park in comparison!
That said, I do think the ride can be much easier if you sort registrations out early, simply because it provides you with more certainty and reduces the time spent on waiting lists, so there is certainly a psychological benefit to knowing you already have your nursery sorted or your confirmed place at Wetherby waiting for you, but there are plenty of outstanding nurseries and prep schools in London, and most of these do not require immediate registration, at least not yet!