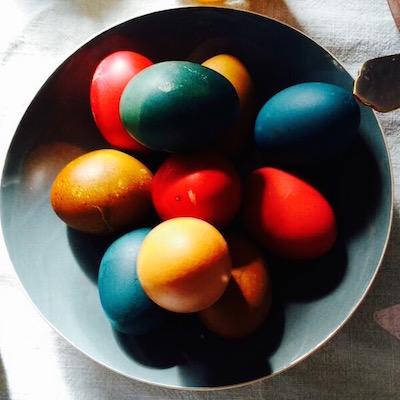 Looking for Easter camp inspiration? Here is an overview of camps and activities that we can recommend or have been recommended by other parents across London:
SPORTS
Netball – there is a huge choice of excellent netball camps across London this Easter holiday. Our top pick is one of Surrey's most successful junior club, Wandsworth Netball Juniors, offering camps from April 4-6th and April 12-14th this Easter holiday. Sessions run from 10am – 4pm and prices are £40 per day or £100 for three days. This camp is held at the Aspire Centre in Southfields / Wimbledon Park. For other areas of London, check out Netball UK camps and Let's Play Netball as they run camps across London.
For junior athletics, check out the Battersea Park Millenium Arena , where athletics camps for 7-12 year olds are offered from Monday 3rd April to Friday 7th April 2023. Timings are 9am to 12pm. £60.00 for the week or £15.00 per day.
The tennis pros might well choose Dukes Meadows in Chiswick. Their tennis camps can be combined with golf, skiing or multisports in the afternoon.
Many field hockey clubs in London, even those with famously long waiting lists, run Easter holiday camps that are open to members and non-members alike. Follow the following links for hockey camps in various locations:
– Hampstead & Westminster Hockey club camps, Paddington Recreation Ground
– Wimbledon Hockey club camps, Raynes Park
– Spencer Hockey club camps, Earslfield
– Surbiton Hockey camps, Surbiton
Cricket is an increasingly popular sports, and where better to learn it than at Lord's Cricket Ground? Lord's Cricket Academy will run dedicated cricket courses by age group for all levels, including one day beginner's introduction courses. On the opposite side of London, the famous Wimbledon Club offers equally popular cricket (and tennis, and hockey!) camps for children aged 6-9 and 9 – 15.
The Richmond Gymnastics Association runs gymnastics holiday camps for children starting from 3 April 2023. They are for children aged 4 – 11. All day camps run from 9am – 4pm (half day options available).
DRAMA, MUSIC AND DANCE
For children aged 7+, the best camp in this category is probably the one offered by the Sylvia Young Theatre School in Marble Arch. Other parents swear by the Royal Central School of Speech and Drama in Hampstead (ages 6 – 18) – although it is not clear yet if they are running this summer. For a variety of locations, Stagecoach is a well established drama programme for kids.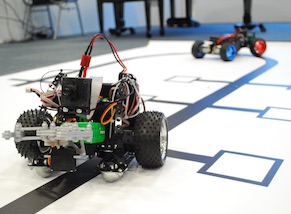 SCIENCE, MATHS, 11+ PREP AND CHESS
Below is an overview of recommended STEM camps by the London School of Maths and Programming as well as specialised online Maths camps offered by the Shine Academy this summer:
Face to Face Junior and Senior STEM and Robotics camps in Kensington and Chelsea:
Online Junior and Senior Camps:
11+ Maths and Reasoning online Camps
Shine 11+ Maths Sprints (3 hours each day, Monday to Friday, in the week of April 10th – 14th )
Shine VR/NVR Clinic Part 2 of our 4-week Programme (2.5 hours per day, Monday to Friday, in the week of April 3th – 7th)
Contact The Shine Academy for other Maths camp for children in Years 1 – 8.
For those serious about chess, I can recommend SW Chess in South Kensington and Wallace Chess who run face-to-face camps in Pimlico and Swiss Cottage.
MULTI-ACTIVITY AND OUTDOOR CAMPS
Explore London Holiday Club offers a full week of adventure that will give children a taste of London's most exciting activities that can include Oxygen Freejumping Park, Go Ape, Murder Mystery Challenges and Hut building. If this is not adventurous enough, real daredevils can try a freerunning / parkour course with the Foucan Academy or the Gorilla Circus Flying Trapeze School in Regent's Park.
If you're looking for full day activity camps, Camp Beaumont offers summer camps at UCS Hampstead Sports Ground, Mill Hill, St Helen's and Tiffin School in Kingston, to name a few. ActivCamps run multiactivity camps at the Emanuel School in Clapham, St Paul's School in Barnes, Wimbledon College and Barn Elms Sports Trust.
Little Forest Folk are the forest school experts in SW and West London but beware, their holiday camps sell out quickly. Wild about our Woods offers a forest school experience in Barnet and Haringey. In additional, check out Wild Learning for outdoor adventure holiday clubs in a wide range of locations, including Wimbledon, Sheen, Highgate, Muswell Hill and other camps further afield at competitive prices. Their motto is "They'll be tired. They'll probably be dirty. They'll certainly be happy"!
OTHER ACTIVITIES
Of course, you may not actually be looking at camps or childcare and just need inspiration for what to do with your children during the holidays. Here are some of our top things to do with your child this London for the perfect "staycation" in London