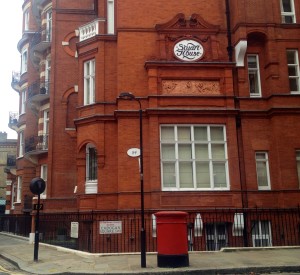 While there are many excellent private (and state) schools in London, there are also quite a few schools that are businesses more than anything else, and I want to highlight a few warning signs that your chosen school is indeed a McPrep, rather than a true school with the primary purpose of educating your child. It's not easy, because on the surface, most prep schools look the same. The website that talks about well-rounded education and stellar exit results, the lovely traditional uniform complete with blazer and hat for 4 year olds, a bit of ballet and cricket here, Mandarin there, a rigorous 4+ assessment to make sure only the brightest children attend…. what can possibly go wrong?
How do I recognise a McPrep? Unfortunately, in most cases, you will have to visit to find out, but here are a few tell-tale signs. High registration fees, the tendency to demand registration long before the school can be visited along with unfounded claims of oversubscription are one indicator (though I must add that some excellent small schools have had to resort to these measures to manage the amount of applicants).
When you do visit in person, it is much easier to identify a McPrep: the headmaster may not really be interested in the parent or even be to busy to meet them, many teachers look surprisingly young and seem to be dressed for a cocktail party rather than an educational establishment, and key staff may not be able to answer specific questions about the curriculum (I heard one story of a mum who asked by what method Reception children were taught to read and the Headmistress couldn't tell her, which I found quite shocking).
A typical indicator is also when teachers seem to be putting on a show for visitors but are really waiting for you to leave their classroom as soon as possible. I always find excellent schools don't mind who walks in and out and just go on teaching as normal, whereas teachers who feel they have something to hide put on a show for visitors to show just how much fun the children have and how great they are.
I have also found in such schools that many pupils tend to look somewhat lost or disengaged, despite their beautiful uniform. As you see, it is very important to see a school in person to find out if it is what I would call a real school. I urge you to visit schools (even those you have heard a lot about from other parents) with a critical mindset. Imagine there was no uniform and you had heard nothing good about this school, would you still think it is the right place based on what you have seen?
To find out upcoming open mornings at London prep schools, click here.
Have you ever visited a McPrep? How could you tell?