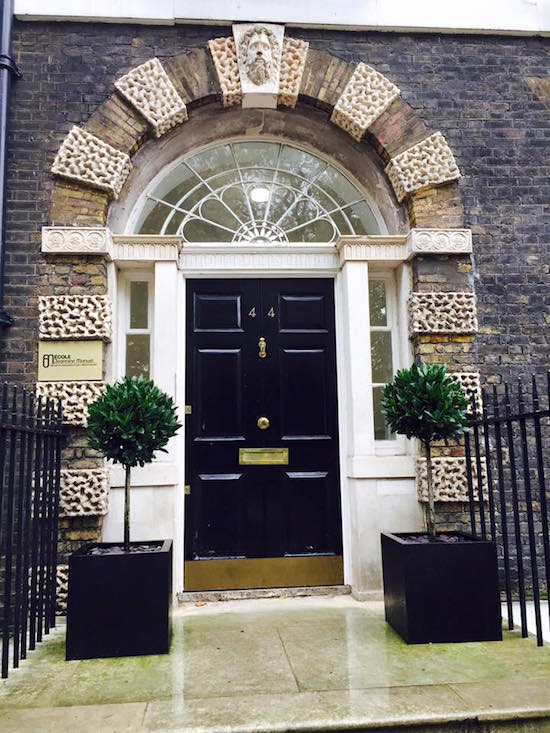 Most parents in London know how oversubscribed French schools in London are and how (almost) impossible it is to get into the French Lycée in South Kensington. Well, many parents' prayers have been heard because as of September 2015, the top ranked secondary school in France, the École Jeannine Manuel in Paris, opened its very own London campus and will offer an international bilingual education for children aged 3 – 18 (4 – 13 in the current year).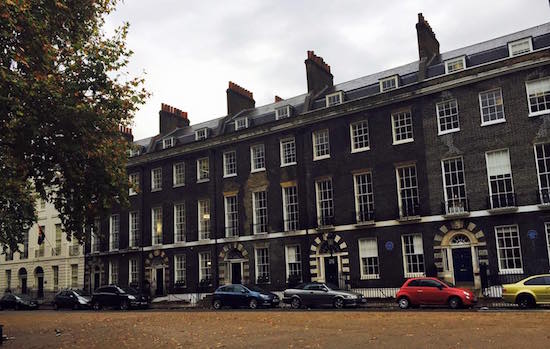 Located in three adjacent townhouses on Bedford Square, a short walk from Covent Garden and Russel Square, practically next to the British Museum , the École Jeannine Manuel opened in September with its first 185 pupils from the equivalent of Reception to Year 8, and will grow steadily over the next years to 1,000 pupils from nursery (Petite Section) to 18, offering a choice of the French Baccalaureate and the IB.
But this is no ordinary French School, and it is quite different from other international schools, too. The school will use the French curriculum in French and Maths, and the best of all systems in other subjects. Even where the curriculum is French, the Headmistress tells me their teaching methods are not. Teachers work hard to make sure children are enthusiastic, engaged and involved in hands-on activities.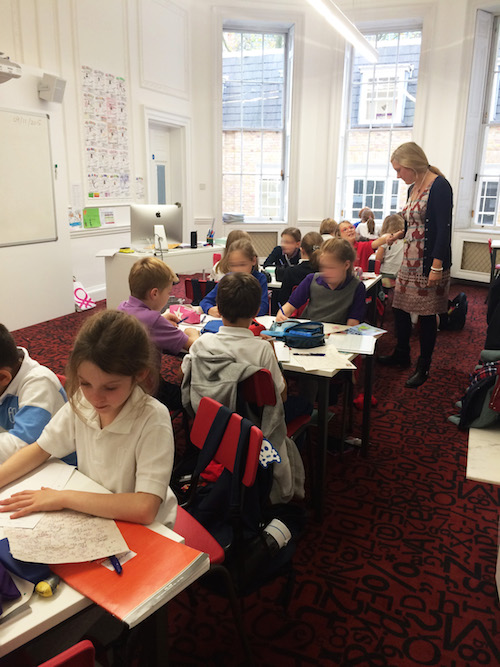 The school offers a truly bilingual education in French and English, which are both taught to the same high standard, and in addition, children learn Mandarin from Year 4 / CE2 (which can only be dropped a few years later if Latin is taken up instead) and either Spanish or German from Year 9. Children will therefore graduate with a minimum of three languages.
École Jeannine Manuel is new to London, but it has been a very established bilingual international school in Paris since 1954 with an outstanding track record. Last year, 9 leavers from the French school went on to study in Oxbridge, and the school has strong links with Ivy League universities in the US. Its London campus is therefore not so much a new school but an annexe to its sister school in Paris. In fact, London Headmistress Pauline Prévot spent 12 years at École Jeannine Manuel in Paris previously, and all new staff teaching in London initially spend time at the Paris school for training.
Fees are higher than at most French schools, at around £5,500 per term, but the school offers bursaries and aims to provide financial aid to 20% of its student body. As a first step in the admissions process, interested parents may arrange an appointment after attending a school presentation. The next presentations will take place at 6.30pm on November 20th, 8th December, 18th January and 8th February. Further dates and a form to register for these presentations can be accessed here.
The school  then meets each child, either individually or in a small group. The school admits students who will benefit from an enriched, bilingual, bicultural curriculum and whose parents embrace the school's mission of international understanding and are deeply invested in the education and well being of their children. École Jeannine Manuel welcomes non French-speaking students in the early years (as a guideline, up to Year 7, although each case is considered individually) and helps them adapt to the demands of a bilingual curriculum. As well, the school welcomes beginners in English up to Year 7 and leads them to a high degree of oral and written proficiency in both languages.
Because the school welcomes children with very little French or very little English and offers them a very international education, it attracts francophone as well as anglophone and international families. They have already 33 different nationalities among the students and as they grow they would like to welcome more international families. Visiting this school, I had a strong feeling we will hear much more about École Jeannine Manuel in the coming years! What a fantastic addition to the London school scene!
For other French schools, read the Overview of French schools in London.