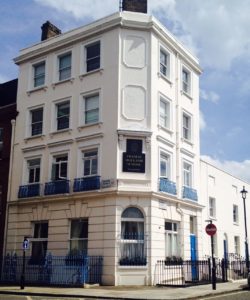 The North London Girls' School Consortium, which is made up of twelve independent day schools, will replace their 11+ exam papers with a one-hour long "bespoke cognitive ability" test that they hope will reduce the amount of preparation children require.
Lucy Elphinstone, headmistress of Francis Holland, Sloane Square, which is a member of the consortium, said the move is in response to concerns about the well being of children "arising from over-tutoring and the dreadful prepping towards the tests". She told the Tatler Schools Live conference in Knightsbridge, London that the group of schools will instead select students on the basis of cognitive ability, verbal reasoning and interviews.
This will likely mean the admissions process will move further towards an American model, with the academic potential taken into account, but more weight put on "soft" factors. The consortium, which includes Notting Hill and Ealing High School, Queen's College and The Godolphin & Latymer School, said in a statement: "There will be no further written assessments at our Schools, and we will develop the creativity of our interview processes."
It is an interesting development, given that research has shown that pure Maths and English tests actually predict future academic achievement better than cognitive ability tests (as they measure the ability to work hard and concentrate beyond raw ability). Some grammar schools have even gone in the opposite direction, replacing NVR and VR tests with Maths and English tests. But it shows that the leading secondary schools care about the mental well-being of poor 11 year old children more than about their league table position, which is clearly a good thing!
However, it might just make the outcome of an application more uncertain. If you know how you score in Maths and English, you can usually predict with reasonable accuracy which schools are realistic targets. If it comes down to interviews, group activities and creative problem-solving, who knows where you child will get in? But hopefully, the move will indeed reduce some of the pressure Year 5 and Year 6 children are currently under.
Here is Lucy Elphinstone herself, explaining the move:
We speak to @FHSSloaneSquare's head @lucyelph on why she's abolishing the 11+ and what the new testing will be… #Tatlerschoolslive @bmw_uk pic.twitter.com/eiVUHSxSrg

— Tatler (@TatlerUK) October 9, 2017
Here is a list of the schools within the Consortium:
Francis Holland School (Regents Park)
Francis Holland School (Sloane Square)
Notting Hill & Ealing High School
Queen's College
St. Helen's School
South Hampstead High School
Channing School
More House
Northwood College
Queen's Gate School
The Godolphin and Latymer School
St James Senior Girls' School