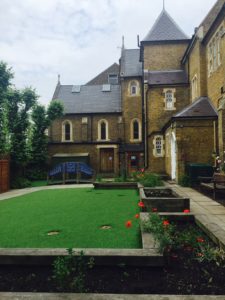 Tucked away on quiet Cadogan Street behind Sloane Square is a special one form entry school called St Joseph's Catholic Primary School. Once you pass through the green gate, you enter a beautiful playground, which I found out is only one of three playgrounds in the school. The first person I spotted at the school after signing in was, to my surprise, one of London's top chess coaches, who has started teaching all children from Year 3 upwards. Watch out for St Joseph's Catholic Primary children in chess competitions across London next year!
Chess is just one of the many creative ways the school has found to enrich the children's experience at the school. It helps to have a former national flamenco champion among the parents who can run the after school Flamenco Club. What about the core academic programme, you may ask? The English and Maths I saw in the classrooms was of a very high standard. Year 2s were reading The Hodgeheg and were working on spelling the likes of "to contemplate" in their English lesson. Writing displayed across the school was of a very high standard.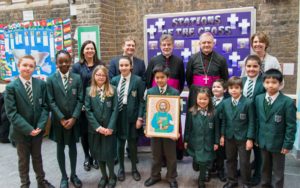 Pupils work in small groups and the school makes sure to provide not only extra support but also plenty of enrichment. Some children are selected for Maths enrichment in school and to take part in interschool competitions, such as the St Paul's Junior Maths enrichment programme. When it comes to sport, the aim is to provide pupils with all the opportunities the best schools in the capital can offer. They receive swimming lessons in Years 3, 4, and 5. The school also takes part in borough run competitions and initiatives such as; The Primary Sports Festival, The Kwik Cricket Competition, Kensington and Chelsea Primary Football Leagues and Multi-Skills competitions. Following a planned playground development this summer, the school plans to host fixtures in a variety of sports.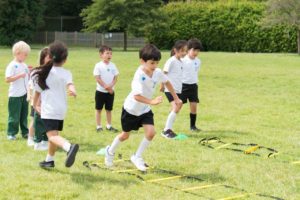 But beyond academics, sports and music, what really sets the school apart is its Catholic ethos. We stepped into the Year 6 classroom where pupils were encouraged to ask the Big Questions and write about what they would like to ask God about life. Pupils were quietly contemplating and writing about their big questions.
The children who attend St Joseph's Catholic Primary School are incredibly lucky. The school works hard to provide them with as many intellectual and cultural opportunities that London has got to offer. At the same time, they are taught to think deeply and contemplate the role they play in their community and the wider world. A true all-round education. Call it a hidden gem, although admissions statistics suggest that most places go to siblings and children of practicing Catholic families resident in Kensington and Chelsea. It is not impossible for other local families to gain a place via the waiting list or an occasional place higher up the school, so do visit this school and apply if you are keen. Applications for Reception entry are due by January 15th 2019. The next open evening takes place on Wednesday 7th November 2018 at 6pm. Please register your attendance with the School Office