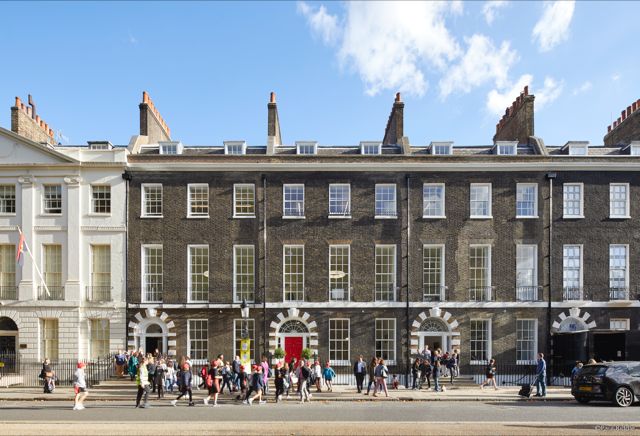 École Jeannine Manuel has grown significantly since opening in 2015, now welcoming 600 students representing 40 nationalities across 3 sites in Bloomsbury, all less than a 5 minutes walk away from the British Museum. Their first cohort of graduates left in 2021 and the second class of 2022 again achieved outstanding exam results and university placements:
88% of students chose to apply to the UK and secured offers from top universities, including Cambridge, Imperial, LSE, UCL, Edinburgh, Warwick, Manchester, King's College London, Southampton, Exeter, Royal Veterinary College and many more!
In France, students have received offers to study at Sciences Po (Paris), PSL, Louis-le-Grand, St Genevieve or on Polytechnique's Bachelor programme.
Students heading to America are enrolled at institutions including Princeton, Barnard, Parsons or Wellesley, or on the Sciences Po-Columbia dual degree.
Elsewhere in the world, students have also received offers from universities including McGill and UBC in Canada, EPFL in Switzerland or University of Queensland in Australia.
The school offers a choice between the international French Baccaleureate and the IB diploma. IB students achieved a remarkable 39.3 average in 2022, with 53% of students scoring 40 or above (including three students with scores of 44 or above).
Under the motto "If you love Maths, we love you!", EJM is one of the very few schools in the UK to offer the Advanced Placement (AP) Calculus BC curriculum in substitution for the mathématiques expertes option of the French bac.
We look forward to following further updates from the school as it continues to grow.