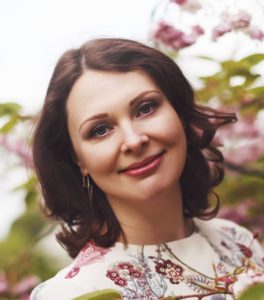 A good friend recently sent me a link to a place called the London School of Mathematics and Programming (London SMP) offering "early intellectual development" classes for children as young as 3 or 4, asking me if I had heard of them and what my opinion was? "Here we go again", I thought, just another of the myriad of preschool classes designed to prepare children for 4+ assessments or 7+ exams. Then I studied the website and course contents further, read up about the school's founder and director, Anastasia Stone, and was so impressed that I texted my friend back "I think this is the real thing!". My prayers have been heard. Having heard of the successful Russian School of Mathematics (RSM) in the US, I had long been looking for a similar initiative in the UK. Little did I know that an even more intriguing school had opened and quickly expanded on my doorstep. Excited about this discovery, I met Anastasia Stone and her partner Fred in January to learn more about the school, its history as well as its future in person.
Anastasia Stone's involvement with Mathematics and Science goes back to her childhood. As a teenager, she took part in numerous Maths Olympiads and started tutoring Maths at the age of 15. She obtained a First Class Honours degree in Mathematics and Computer Science from St Petersburg State University and then went to work in investment banking and corporate finance, moving to London in 2008. While initially coaching children for their 11+ exams here, she founded the London SMP in 2013, convinced that the UK would benefit from a 'Russian approach' to Maths education. What does that mean?
"The first observation I made when moving here and teaching Maths", she explains, "was the different way in which children handle challenging Maths problems. When children faced a question they did not know the answer to, I was surprised by how many would either skip the question, despair or cry". This was opposed to the Russian problem-solving approach where Maths is not seen as a set of "Maths facts" to memorise but a way of breaking down problems and finding possible solutions creatively.
While initially running camps and courses in various locations, the school found a permanent home in High Street Kensington in 2015, opening a Russian school of Mathematics and Programming. As word spread, it was time to add courses in English, leading to the opening of the English branch of the London SMP at Notting Hill Gate in September 2016. Currently, there are 100 kids per week enrolled at the Russian School and 80 per week at the English school (and counting). In late February 2017, another hub is set to open, running weekend classes at the Grey Court School in Richmond.
Anastasia was especially proud to tell me the story of a group of 8 year olds in one recent class who tried to find as many different solutions as possible to one problem. By the end of the session, the group had found 14 different ways of solving it. The emphasis is very much on solving puzzles in creative ways and learning strategies for how to deal with unusual problems. The classes are therefore not tied to the UK Maths curriculum but teach kids systematic thinking and problem solving, as well as finding proofs.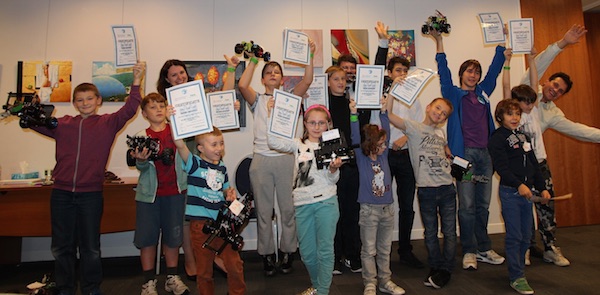 Another emphasis of the school is to make Maths fun by hosting Maths Battles and robotics competitions the same way it would be done in sports clubs. London SMP teams have competed in Maths battles against teams from various grammar schools (from Sutton and High Wycombe, most recently, as well as partner Maths clubs from Russia), and their team is also due to compete against teams from a selection of top independent schools in May, providing a strong incentive for participants to prepare for the competition.
Selecting staff who can inspire children is a key priority for the school. How do they go about it? "When I was a private tutor I started to identify brilliant people who I wanted to work alongside. Having likeminded people who are passionate about their subject and willing to share their knowledge is key. Our staff come from both academia and the corporate world and must always be a good role models for our students. To date all our staff have come through mutual connections, recommendations and their interest in the school."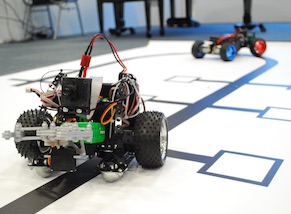 To provide the right environment for debates and discussions, maths clubs take the form of small classes (no more than 12 pupils in a class led by a teacher and a teaching assistant) where children may be further divided into groups to work on specific problems. The problems set often look more like games or questions of logic rather than serious mathematical challenges.
For younger children (aged 3 -7), the London School of Mathematics and Programming offers courses in Early Intellectual Development, and for those aged 7+, independent courses in Mathematics, Programming and Robotics. The aim is to help children understand and love mathematics and coding, be inventive, open-minded and strive to think outside the box. You can register for a trial lesson here.