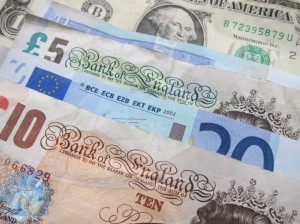 Opting for the private school route in Central London is a large financial  commitment for most families, particularly in these times and for those parents with two or more children. Adding the cost of uniforms, school trips and extracurriculars to the fees, you can expect to pay up to £20,000 per child per annum, and this is from your net income.
I am preparing two important posts therefore: in this post, I will concentrate on highlighting pre-prep and prep schools in London that have excellent academic results but also offer very competitive school fees for parents. Some achieve it by being part of a wider network of schools or admitting more pupils per class, others move to more affordable venues while placing all emphasis on academics, and this is how you can find schools that offer comparable academic results at up to half the cost.
The most affordable private schools in London with excellent academic results are, in ascending order (fees for the year 2017/2018 per term for the Reception year in brackets)
New Model Schools (£3,190) – this is a network of two schools located in Harlesden and Canary Wharf. You may have heard me mention their Maple Walk School as their last headmistress moved over to the Glendower Prep School. Faraday School is located in Trinity Buoy Wharf near East India Docks.
Alpha Prep School, Harrow (£3,300) – not exactly Central London, though very well connected via the Metropolitan line, a small and highly academic prep school.
Gatehouse School (£3,485), near Victoria Park in Tower Hamlets, East London's most established prep school founded in 1948
Dallington School (£3,693) in Islington, "outstanding" Ofsted, often called a "liberal" school as no uniform, but results look great.
Kew College (£3,850) – located in Richmond, this nursery and prep school for 3 to 13 year old boys and girls is not strictly speaking located in Central London, but the very low fees combined with excellent exit results – highlights this year are offers from Colet Court, City of London, Godolphin & Latymer, Latymer Upper, Tiffin Boys' School and Westminster to name but a few – definitely make it worth a mention here.
Hill House International Junior School (£4,100) – although they have small class sizes of only 12 pupils per class, Hill House is London's largest prep school, admitting up to 100 pupils per year group, which is why they can keep the fees lower than other prep schools in the area. Read the latest Ofsted report before you get too excited though.
Saint Christina's (£4,095) is an excellent co-educational Catholic prep school in St John's Wood, open to children of all faiths.
Merlin School (£4,300) in Putney is an outstanding pre-prep.
The Roche School  (£4,390) – an outstanding co-educational nursery and prep school for children aged 2.5 – 11 in Wandsworth. It is a small, inclusive family owned school with excellent exit results.
Old Vicarage School (£4,599) in Richmond is a traditional non-selective girls' prep with stellar exit results.
In my next post, I will highlight those Central London prep schools that offer bursaries and scholarships, although to manage expectations I have to mention in advance that I have not found any school offering scholarships at the 4+ level, as all seem to require the 7+ exam to make scholarship decisions or only want to award bursaries from Year 3 onwards.